Date
Saturday October 26th, 2019
Time
10:00am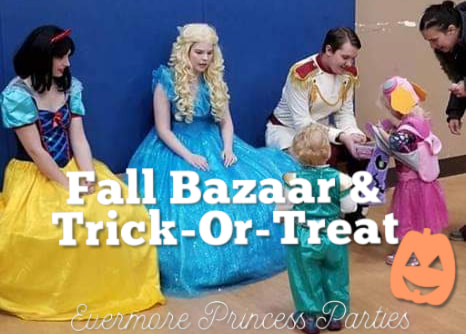 Evermore Princess Parties will be at this Spooktacular UpMedia event again, just like last year! We are looking forward to some Fall fun and friends! ✨🍂
Stay tuned to see which characters will be in attendance!
We will have our calendar to take bookings! Anyone who books a party with us at this event will receive 10% off! (*This does not include the Royal Photography Package)
🍬 Get some Trick-Or-Treat Candy!
👸🤴 Meet some Characters!
📸 Take Photos
📖 Hear a Story!
Main Event Link: https://www.facebook.com/events/1291991520934933/?ti=cl