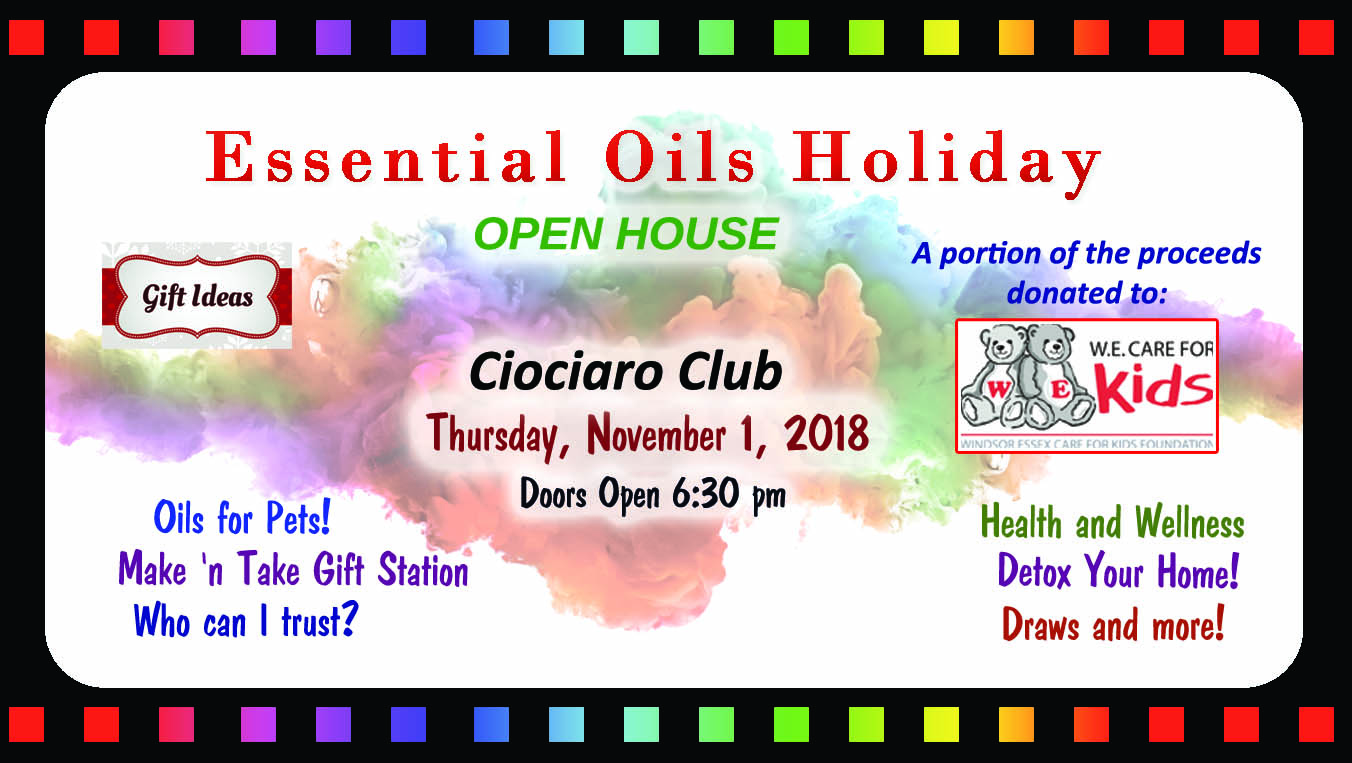 A great Essential Oil Experience awaits you!
Come explore the Scents of Christmas and the Wellness Support of Young Living Essential Oils. Are all Essential Oils equal? What can be trusted? With over 70 Oils approved by Health Canada as NHP (Natural Health Products), Young Living is unmatched by any other company for Pure Therapeutic Grade Essential Oils! Our Seed to Seal guarantee is proof of this!
This open house allows you to wander through displays featuring a Make n Take table (perfect for Christmas gifts), Essential Oils for Cough, Cold, General Wellness, Aches, and much more. Our Equine Massage Therapist will be at a display to take questions on all your pet needs! (Yes even cats!) Lots of Recipes to take home, for Diffusing, making Roller Balls , salts, creams etc . and Information on Use of Essential Oils and what they do will also be available.
W.E.Care Kids will be on site with their Hot Chocolate Booth.
W.E. Care for Kids is a non-profit organization dedicated to raising funds for local pediatric programs at Windsor Regional Hospital, Met and Ouellette Campuses, Leamington District Memorial Hospital, John McGivney Children's Centre, Windsor Essex Therapeutic Riding Association, as well as the W.E. Care for Kids House.
Mark your calendars and don't miss this great event!
Come and go as you please! And….bring a friend and all your questions!
Draws on the 1/2 hour for free oils!. Admission is Free.
For more info email:[email protected], visit https://yldist.com/essentialoilsnaturally or call (519) 738-4144.
Location
Ciociaro Club
3745 North Talbot Rd Oldcastle
Windsor, Ontario