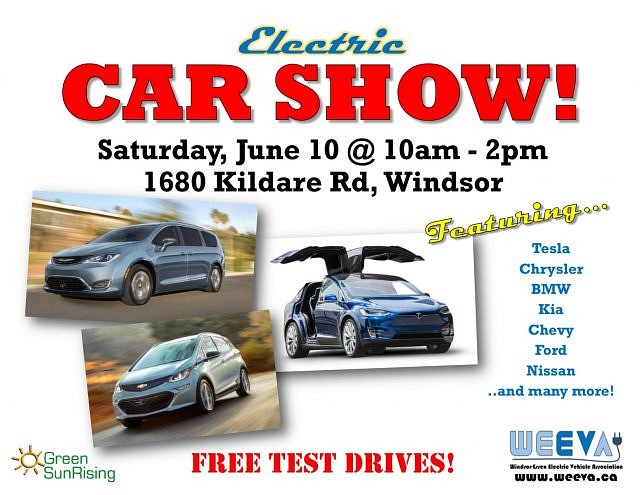 Green Sun Rising and the Windsor-Essex Electric Vehicle Association (WEEVA) invite you to the 8th annual Electric Vehicle Show! This will be the largest gathering of plug-in cars in South Western Ontario!
Whether you are an EV owner, enthusiast, or simply interested in learning more about the future of transportation, come and join us.
Plug-in cars are fun to drive, cheap to operate, and keep the air clean. Come and learn more from car owners themselves!
Location
Renewable Energy Tech Centre
1680 Kildare Rd
Windsor, Ontario