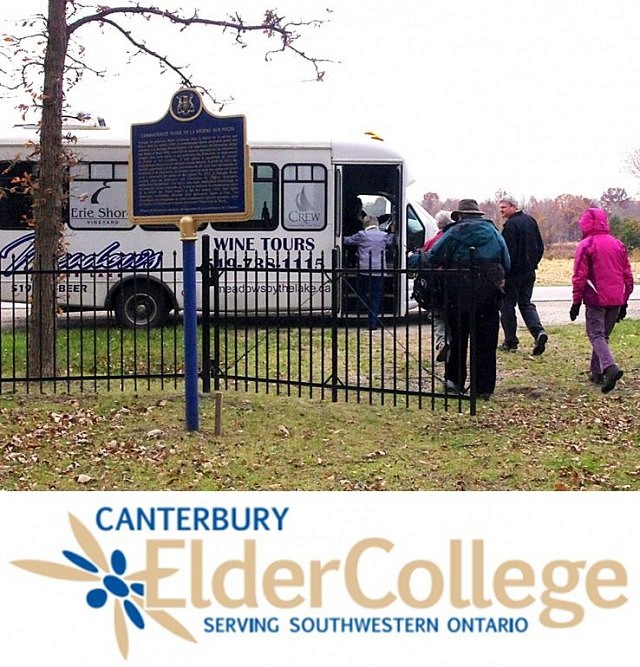 Our first Stratford visit in Spring 2013 was such a big hit that we thought we would offer the opportunity again. ElderCollege's overnight trip to Stratford entails two plays, a tour of the Costume and props warehouse, a stay at Stratford's most enchanting "in the woods" motel (complete with its own lake and swans) and have some meals. Initially, we will have 19 seats available on a bus leaving from, and returning to, Essex.
The two plays we will be attending are Shakespeare's "King John" at the Tom Patterson Theatre on Thursday May 22nd, and "A Midsummer Night's Dream" at the Festival Theatre on Friday May 23rd. The overnight stay will be spent at the comfortable and charming Forest Motel.
The price of the trip will cover transportation, two plays, an overnight stay, a costume & props tour, as well as a few meals.
Departure Date: 9:00am, May 22nd
Return Date: Approx. 10:00pm, May 23rd
Canterbury ElderCollege provides learning opportunities for older adults (55+) who wish to enrich their lifestyle through active involvement, education and contribute to the social and cultural development of their communities.
To register, or for further information, please visit our website http://www1.uwindsor.ca/canterbury/eldercollege, or phone us at (519) 253-3000 x 4944.
PLEASE REGISTER WITH FULL PAYMENT BY: MARCH 17, 2014
Location
Essex Municipal Parking Lot (Bus Departs From Here)
61 Talbot Street
Essex, Ontario