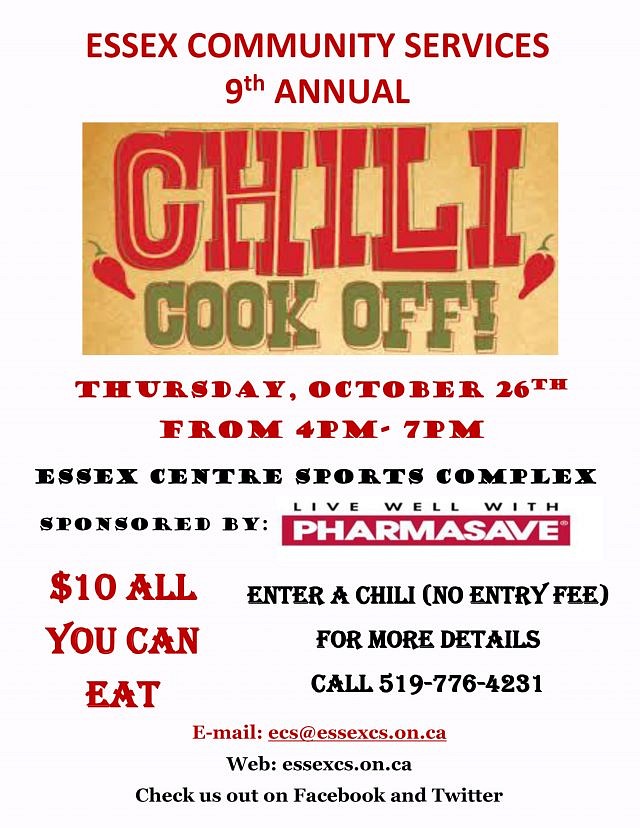 Please join us at Essex Community Services 9th Annual Chili Cook Off!
Thursday, October 26th from 4pm to 7pm at the Essex Centre Sports Complex in the Shaheen Room.
Entry for unlimited chili is $10/person, includes coffee, tea, rolls and dessert!
We are also still accepting entries for our cook-off at no fee! So if you would like to enter a chili please contact our office! 519-776-4231
These events are vital to our agency to ensure we can continue to provide our much needed programs and services to Essex, Harrow, McGregor and surrounding areas!
Hope to see you out!
Location
Essex Centre Sports Complex
60 Fairview Ave W
Essex, Ontario