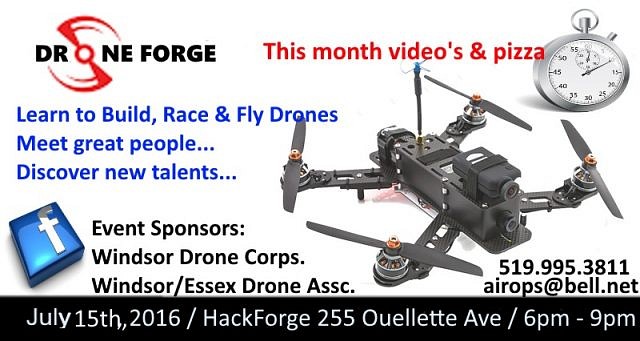 Next DroneForge Drone Build and Education night is July 15th from 6 to 9pm. We will have a big screen video set up so bring your best flight and crash vids and there will also be pizza.
Come on out and meet local drone pilots and have some fun. Contact 519.995.3811 or [email protected] for details
Also let us know if you don't have certain tools so we can make sure we have them.
Location
HackForge
255 Ouellette Avenue
Windsor, Ontario