Date
Saturday July 16th, 2022
Time
1:30pm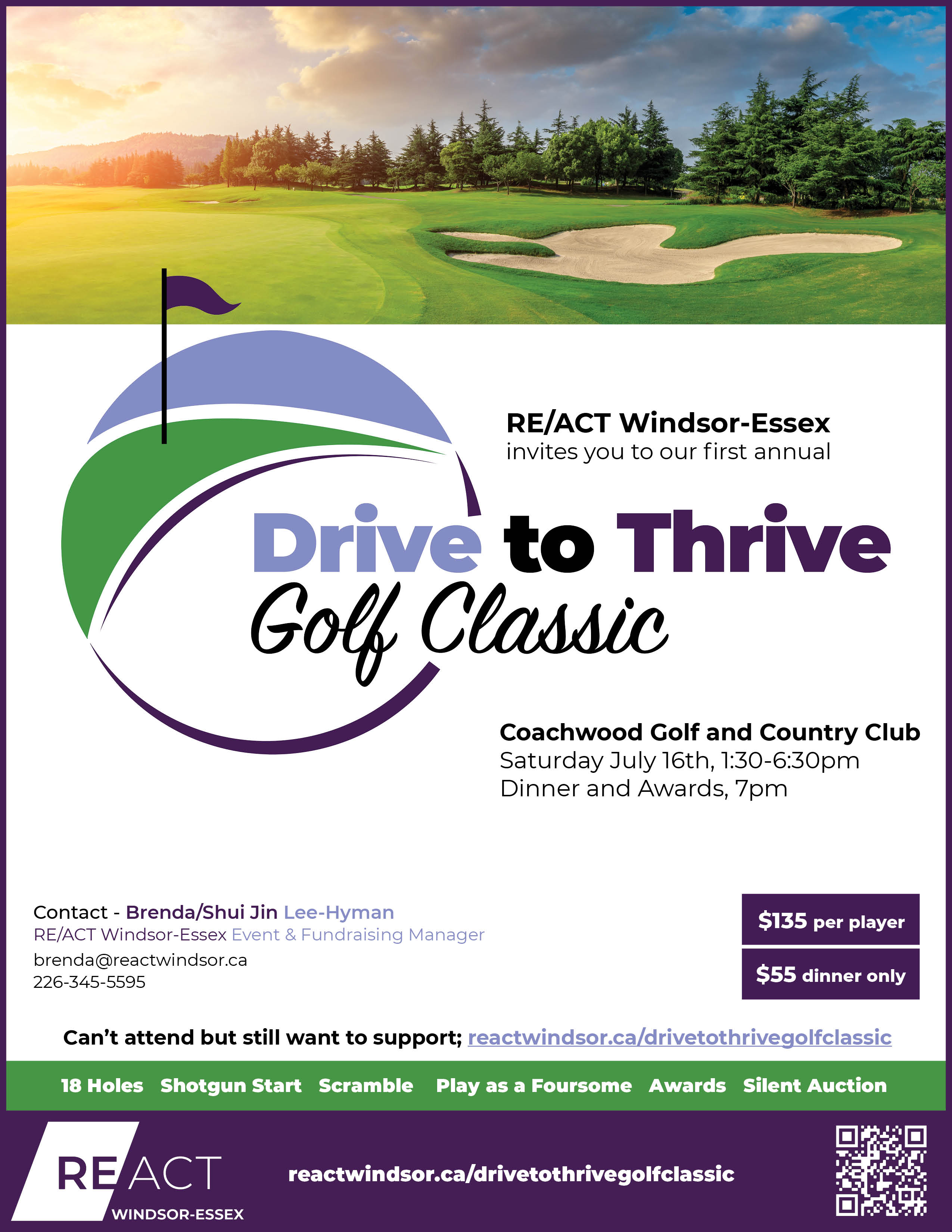 I am excited to invite you to participate in RE/ACT Windsor-Essex's first annual Drive To Thrive Golf Classic! Join us for dinner, golf or donate. See all the details to join us here:https://reactwindsor.ca/drivetothrivegolfclassic/! Our community, now more than ever, seeks the support of learning tools to cope with complex trauma and addictions. Your support directly impacts this initiative and allows us to offer the program at no fee.
With your participation and support, we can make this a successful event and reach our goal of raising $25,000.00!
About RE/Act Windsor-Essex
Established in 2020, at RE/Act Windsor-Essex we use cutting edge insights and implement help based tools for dealing with complex trauma and its impact on additions, mental health and behavioural choices.
Our program is a twelve week hybrid-in person/online program that provides a safe space for individuals to heal from personal trauma and addictions. Taking back control of their lives and learning to "Thrive beyond complex trauma." This no fee recovery/healing program is an initiative of the Downtown Windsor Community Collaborative
We hope to see you on Saturday, July 16, 2022 on the green or join us for dinner!
For any questions to attend, information on becoming a Title Sponsor or to donate prizes:
Email: Brenda/ShuiJin Lee-Hyman
Event Fundraising Manager/ Sponsors/ Legacy Gifts
C: 226-345-5595