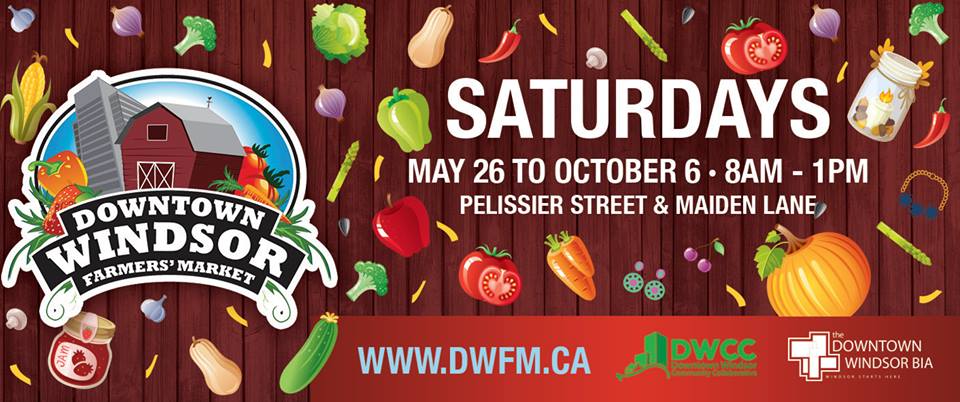 This incredible open air family friendly, community driven and focused market is a downtown destination during the spring, summer and early fall.
Stop by and stroll Pelissier Street as it becomes a pedestrian only space weekly during the hours of 8am to 1pm as vendors from across Essex County bring their goods for the people to purchase and enjoy.
Fresh produce, cheese, meat, fish, baked goods, crafters, live entertainment and children's workshops.
Location
Pelissier Street at Wyandotte Street
Windsor, Ontario