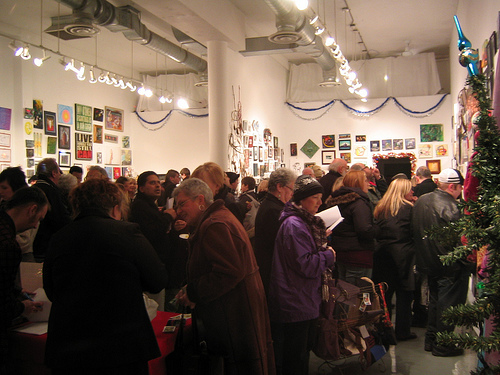 Call for ENTRIES from Windsor-Essex and Detroit area artists for Artcite's 33rd annual Holiday show and sale!
Artcite Inc., Windsor's non-profit, Artist-run centre for the Contemporary Arts invites Windsor-Essex and Detroit area artists to participate in our 33rd annual "Doin' the Louvre" Holiday show and sale at Artcite Gallery (109 University Avenue W., in the Capitol Theatre and Arts Centre). Featuring hundreds of original artworks and gift items by over 70 Windsor-Essex and Michigan artists, this popular, annual event is an important FUN(d)raiser for Artcite and area artists, with everything priced for holiday giving, from 99¢ to $99.99! DTL entry deadline is 6 pm, Sat Nov 22/14. Entry forms and full show details at: www.artcite.ca. DTL exhibit and sale runs Nov 28 – Dec 24/14, from noon – 6 pm. FREE admission. (Gallery closed Sundays and Mondays). For more information: 519-977-6564.
(HI OWEN: is it possible to include our previous posting re: the DTL sale under "Christmas" as well? Many thanks!!)
Location
Artcite Gallery
109 University W.
Windsor, Ontario