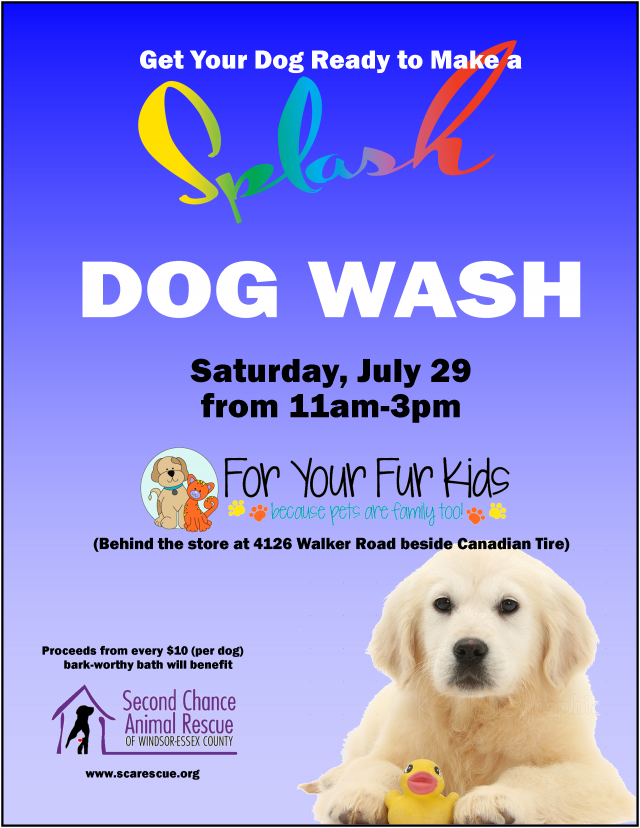 We hope your dog will be making a splash at Second Chance Animal Rescue's next dog wash!
Being held behind For Your Fur Kids (in the plaza next to Canadian Tire on Walker Road), volunteers will be in full force making sure that your dirty dogs come out sparky clean! You're not the only one that deserves a spa day, right?
If you don't have a dog but would still like to support us, please stop by for a visit and enjoy a hotdog and drink because the grill will be fired up just like we will (fired up with excitement that is!).
Location
For Your Fur Kids
4126 Walker Road
Windsor, Ontario