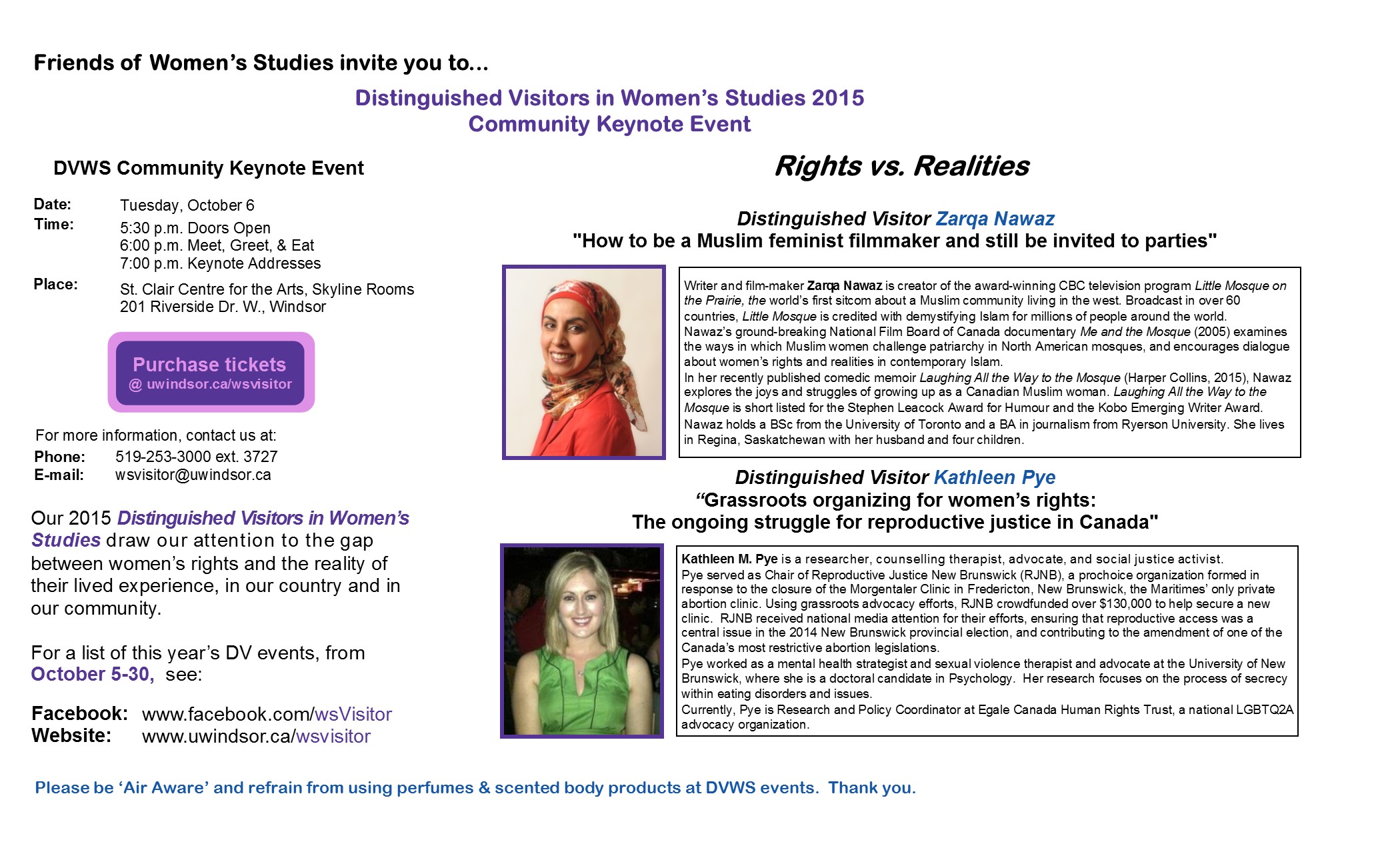 Our 2015 Distinguished Visitors in Women's Studies draw our attention to the gap between women's rights and the reality of their lived experience, in our country and in our community.
Join us with keynote speakers Zarqa Nawaz (author and film-maker) and Kathleen Pye (reproductive justice activist) as they discuss "Rights vs. Realities".
Tickets are $30 each and can be purchased in tables of 10.
Tuesday, October 6, 2015
5:30 p.m. doors open, 6:00 p.m. meet, greet, and eat
Location
St. Clair Centre for the Arts
201 Riverside Drive West
Windsor, Ontario