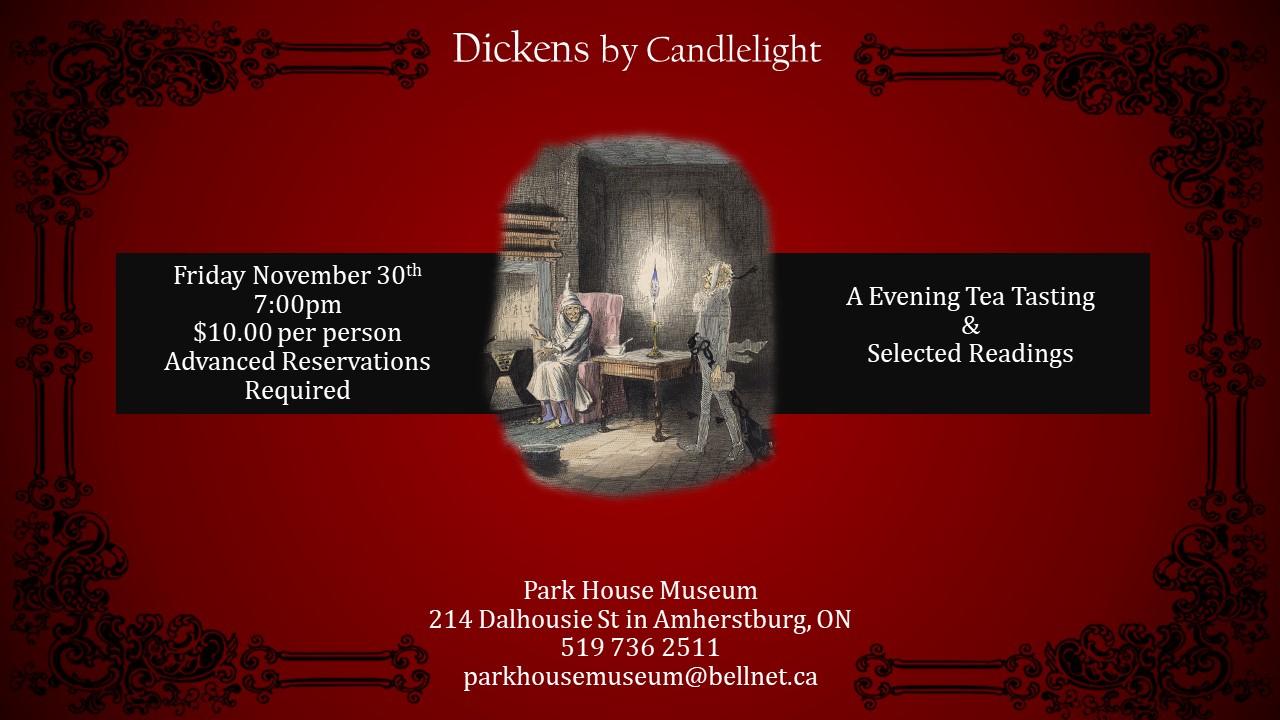 Join us Friday November 30th at 7:00pm for Dickens by Candlelight
Join us for a lovely evening tea. Try a variety of hot brewed teas and then pick your favourite one; a few treats will be served alongside of the tea.
This evening will take place on our main floor, which beautifully decorated in the Victorian holiday fashion and lit by candlelight; additional highlights include selected readings from Charles Dickens, costumed staff, and music of the era.
The cost is $10.00 per person,
Registration and advance tickets are required.
Very limited seating.
Tickets can be purchased at the museum in person or
over the phone. 519 736 2511
This will be the last tea event of the year.
Location
Park House Museum
214 Dalhousie Street
Amherstburg, Ontario