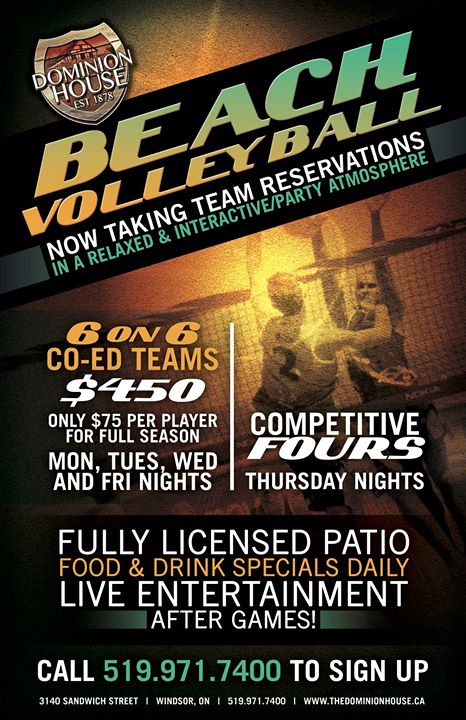 You can now sign up for our beach volleyball leagues!
There's no better place to kick back and enjoy your summer without breaking the bank!!
Taking team deposits for 6 on 6 co-ed Monday, Tuesday, Wednesday and Friday Nights- $450 for the season – $100 deposit
Hosted by "Mondays "Meghan Roney and "MR. Volleyball" A Alexander Fleming AKA Tony!
Competitive 4's – Thursday nights! $250
Hosted by Ryan "Elmo" Elmslie!
Location
Dominion House Tavern (The DH)
3140 Sandwich Street
Windsor, Ontario