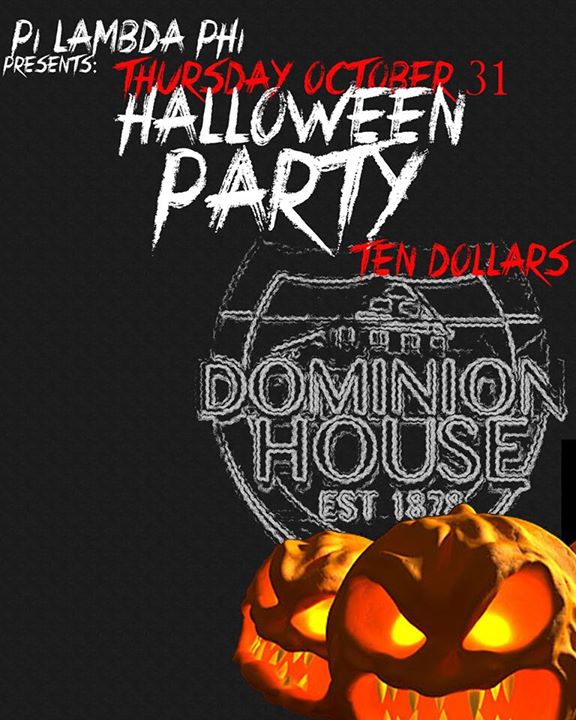 Come Join us at DOMINION HOUSE in your Halloween Attire, as there will be a cash prize for BEST Costume! As well, we will be hosting a 50/50 raffle, so COME out, PARTY and win some MONEY, with the gentleman of Pi Lambda Phi.
Cost: TEN DOLLARS! $5 without dinner
Includes:
—>Entrance fee
—>ALL YOU CAN EAT PASTA
—> Drink Specials
Date: Thursday October 31st
Time: 6pm – 230am
Event cost will be charged at the door, First Come First Serve.
Dress to impress!
Hope to see all of you there!
Happy Hallowe'en
Pi Lambda Phi Windsor
Location
Dominion House Tavern (The DH)
3140 Sandwich Street
Windsor, Ontario