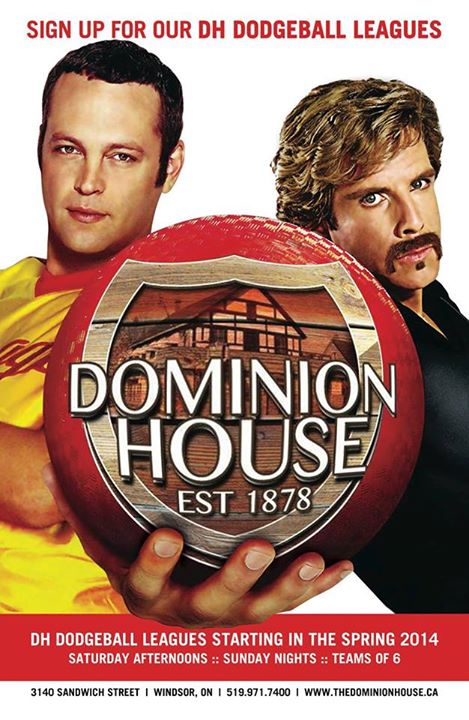 Teams of 6 , with 4 alternates- so teams of 10
Minimum 2 women on each team
Leagues are being formed for Saturday afternoons and Sunday Nights.
full rules here http://magicdodgeball.wordpress.com/2011/08/24/lets-play-dodgeball/ No headshots!
Leagues will run 12 weeks with playoffs in September
Guaranteed 4-6 games per day/night.
$240 per team to reserve a spot!
Location
Dominion House Tavern (The DH)
3140 Sandwich Street
Windsor, Ontario