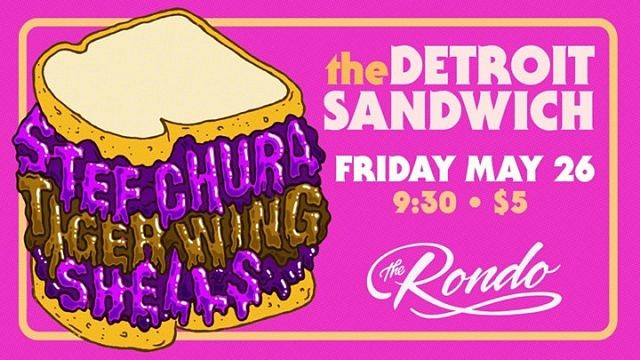 The Rondo is proud to present our newest monthly showcase: The Detroit Sandwich! Every month we'll be sandwiching one of our favourite Windsor based acts between two of our favourite Detroit acts! Shows happen on the last Friday of every month and are only $5!
We are kicking things off in style with Stef Chura! Not familiar? Get with the program! She's one of Detroit's biggest indie exports today and recently opened up for Mac (fuckin') Demarco! Definitely not an act to miss!
From Windsor we have the pop-tronic priestess herself, Tigerwing! You may have caught her around town over the last year, but this will definitely be the biggest stage she's played in the city and we've got the sound system to do her beats justice!
And to round out the bill we have SHELLS!
Don't miss the kick-off of the Detroit Sandwich! Last Friday of every month and only ever $5!
Location
The Rondo
63 Pitt Street East
Windsor, Ontario