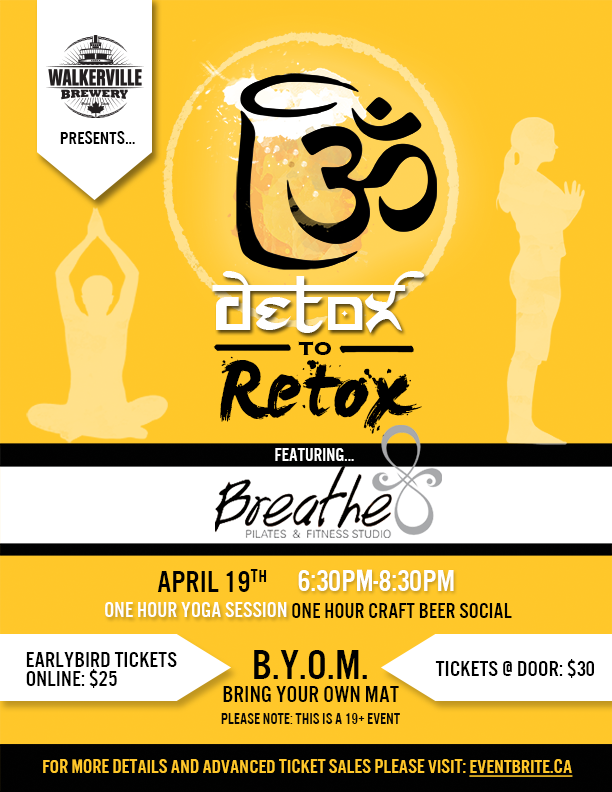 It may not seem like it right now, but warmer weather is just around the corner (we can only hope). Why not come out of hibernation and do something that will not only recharge you mind and body but quench your thirst as well?
Join us Sunday April 19th from 6:30pm-8:30pm at the Walkerville Brewery for a 2 hour event of Yoga and craft beer. For the first hour roll out your matt and take part in a Yoga session led by Breathe Pilates & Fitness Studio. Immediately after, walk over to our tap room and replenish those fluids with a refreshing glass of craft beer (which already comes with the purchase of your ticket)!
Please note that this is a 19+ event and don't forget to BYOM (Bring Your Own yoga Mat)!
Location
Walkerville Brewery
525 Argyle Rd.
Windsor, Ontario