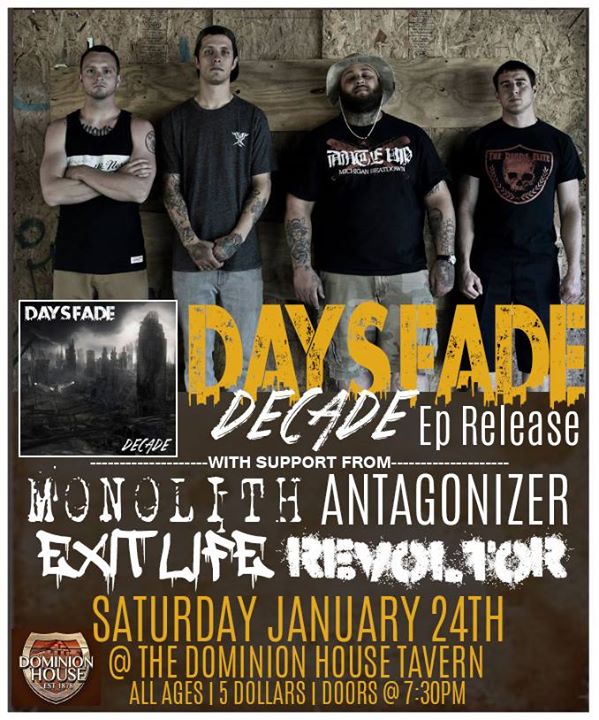 The release of Days Fade's new EP entitled "Decade".
We have all been so busy this past year, that this EP literally took us 8 months to finish recording. We put alot of work and our spare time into this, and cant be more stoked on how this has come out. We hope you guys like it just as much!
There are 5 tracks on the EP, right now 3 of them are up @ www.daysfade.bandcamp.com
Copies of the EP will be $5, and available starting the day of the show.
Spread the word folks!
Saturday January 24, 2015
The Dominion House Tavern (The DH)
3140 Sandwich Street – Windsor
Days Fade
Monolith
Antagonizer
EXIT LIFE (London)
Amnesty (Sarnia)
$5 @ 7:30pm / All Ages
Location
Dominion House Tavern (The DH)
3140 Sandwich Stteer
Windsor, Ontario