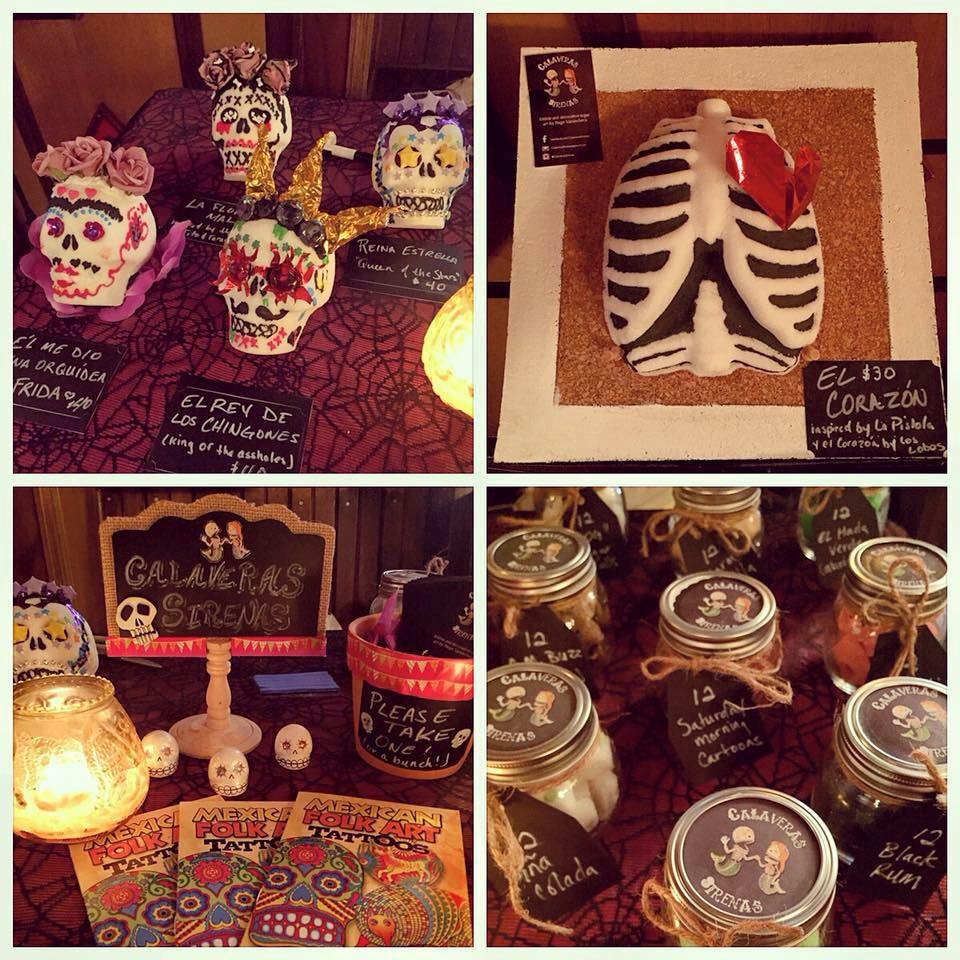 Although it is commonly referred to as "mexican halloween" and the image of the sugar skull or Calaveras is a common halloween costume and decoration, this vibrant holiday is sacred to those who celebrate it. Learn the history and customs of the Day of The Dead and learn to make a real mexican-style sugar skull to celebrate and honour the life of a loved one.
The cost of the class is $40.00 and this includes all materials necessary to create one large size sugar skull, and some small items to help decorate your own offrenda (altar) on November 1st . The class will be taught by Paige Vanderbeck of Calaveras Sirenas.
REGISTER BEFORE OCTOBER 22ND TO RESERVE YOUR SPACE!
Day of the Dead (Spanish: Día de Muertos) is a Mexican holiday celebrated throughout Mexico, in particular the Central and South regions, and acknowledged around the world in other cultures. The holiday focuses on gatherings of family and friends to pray for and remember friends and family members who have died, and help support their spiritual journey.
It is particularly celebrated in Mexico where the day is a public holiday. Prior to Spanish colonization in the 16th century, the celebration took place at the beginning of summer. It was moved to October 31, November 1 and November 2 to coincide with the Roman Catholic triduum festival of Allhallowtide: All Saints' Eve, All Saints' Day, and All Souls' Day. Traditions connected with the holiday include building private altars called ofrendas, honoring the deceased using sugar skulls, marigolds, and the favorite foods and beverages of the departed, and visiting graves with these as gifts. Visitors also leave possessions of the deceased at the graves.
Location
Smudge Metaphysical
1506 Wyandotte Street East
Windsor, Ontario