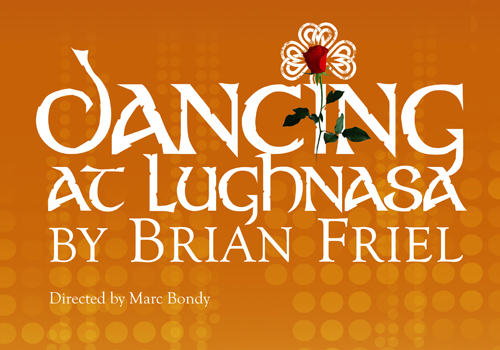 University Players presents "Dancing at Lughnasa" by Brian Friel
A bittersweet drama.
In the little rural town of Ballybag Ireland, the five unmarried Mundy sisters are bound together with courage, love of each other, and their devotion to the seven year old love-child, Michael. During the pagan harvest festival of Lughnasa, a time of revelry and dancing, visits from Michael's unreliable father, the return of his missionary uncle, and the addition of the family's first radio mark the fading days of summer. This multi-award winning play by legendary Irish playwright, Brian Friel, is a beautifully poignant and heartwarming tale of the sisters' last dance before their lives change forever.
"…a masterpiece by a stunningly gifted playwright, and ranks among the great plays of our time." – Anthony Chase, Artvoice
PERFORMANCE DATES
March 9, 10, 11, 12, 13, 2015
Wednesday through Saturday performances are at 8 p.m.
Sunday matinee is at 2 p.m.
Hatch Studio Theatre is located in the Jackman Dramatic Art Centre on the University of Windsor campus.
TICKETS
$19-21; $8 UWindsor students; $5 for youth with full adult ticket
Group rates available.
Purchase online at www.UniversityPlayers.com or by phone 519-253-3000 ext. 2808
Location
Hatch Studio Theatre
401 Sunset Avenue
Windsor, Ontario