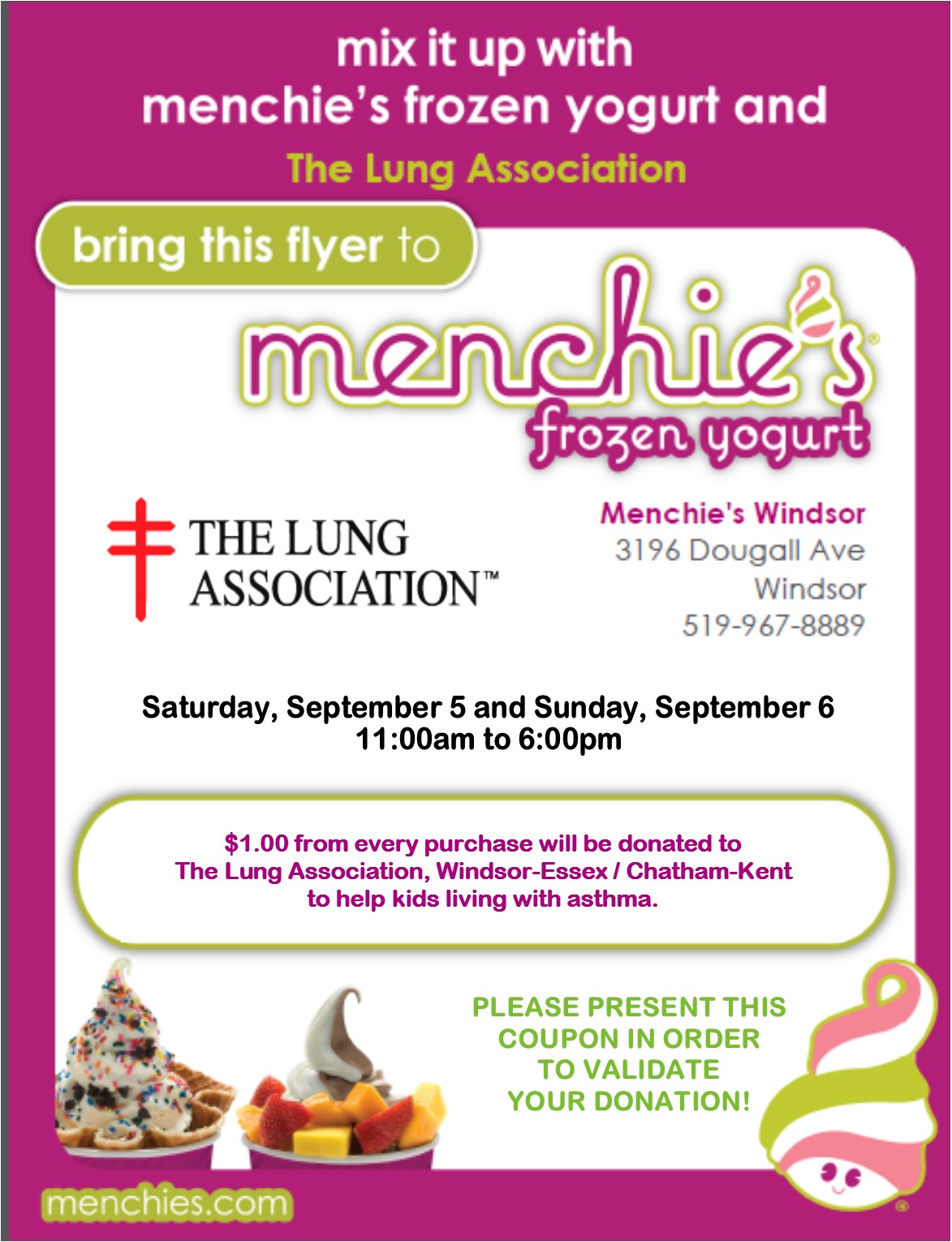 Take a bite out childhood asthma when you indulge in a cup of frozen yogurt as part of The Lung Association's Cups for Kids campaign.
Between 11am and 6pm on Saturday, September 5 and Sunday, September 6, Menchie's Frozen Yogurt – at 3196 Dougall Ave. in the Wal-Mart Plaza – will donate $1.00 from EVERY CUP SERVED to The Lung Association to support its work around children living with asthma.
Spoil yourself a little with some amazing frozen yogurt and toppings and, at the same time, know that you're helping a child breathe easier.
Visit https://www.facebook.com/events/845337362201976/ to print your coupon or to download to your phone (you must present one coupon per person in order to validate your donation). Thank you!
Location
Menchie's Frozen Yogurt
3196 Dougall Avenue
Windsor, Ontario