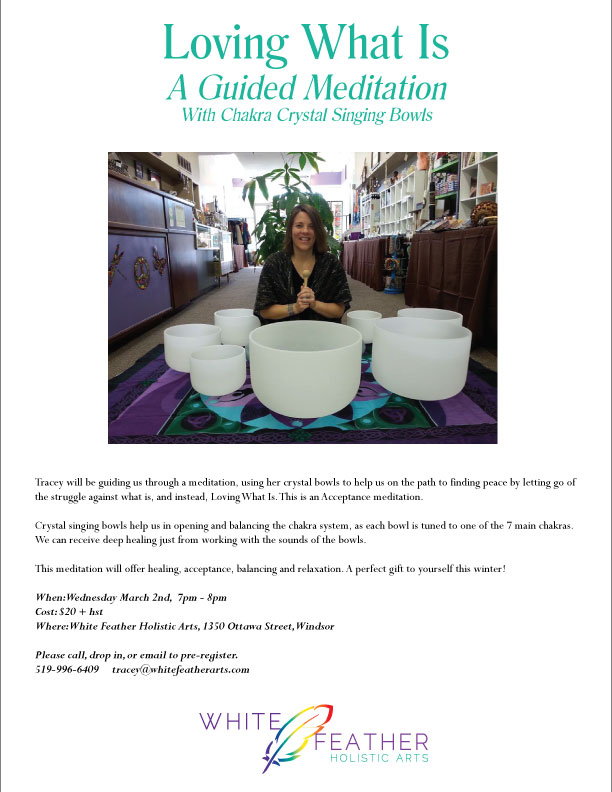 Crystal Singing Bowl Meditation, Loving What Is
facilitated by Tracey Rogers
Tracey will be guiding us through a meditation, using her crystal bowls to help us on the path to finding peace by letting go of the struggle against what is, and instead, Loving What Is. This is an Acceptance meditation.
Crystal singing bowls help us in opening and balancing the chakra system, as each bowl is tuned to one of the 7 main chakras. We can receive deep healing just from working with the sounds of the bowls.
This meditation will offer healing, acceptance, balancing and relaxation. A perfect gift to yourself this winter!
When: Wednesday March 2nd, 7pm – 8pm
Cost: $20 + hst
Where: White Feather Holistic Arts, 1350 Ottawa Street, Windsor
Please call, drop in, or email to pre-register.
519-996-6409 [email protected]
Location
White Feather Holistic Arts
1350 Ottawa Street
Windsor, Ontario