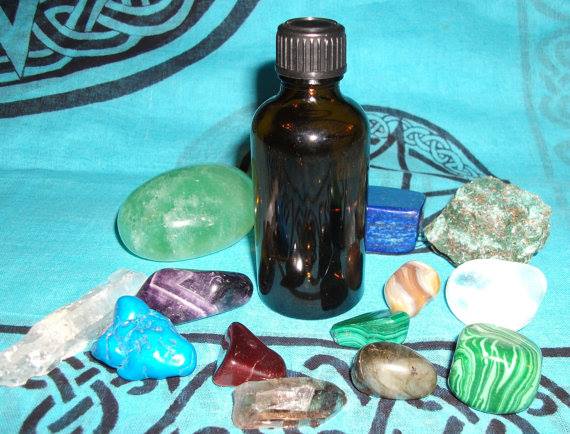 Join us at Mystical Mae Moon with Paige from The Fat Feminist Witch's Broom Closet for a workshop on Crystal Elixirs.
Crystal elixirs capture and preserve the energy of a stone or crystal so that they can be used throughout your space. We'll cover the properties of stones that make them either good or bad elixirs, how to make your own at home, and how to use them.
The cost of the class covers a crystal of your choice with which to create your own elixir at home, and well as a small bottle of a special Crystal Elixir to help smooth the ride through Mercury Retrograde.
Cost $20 includes a crystal from our shop, and a premade Elixir made by The Fat Feminist Witch's Broom Closet.
Limited to 8 seats.
Location
Mystical Mae Moon
1666 Tecumseh Rd East
Windsor, Ontario