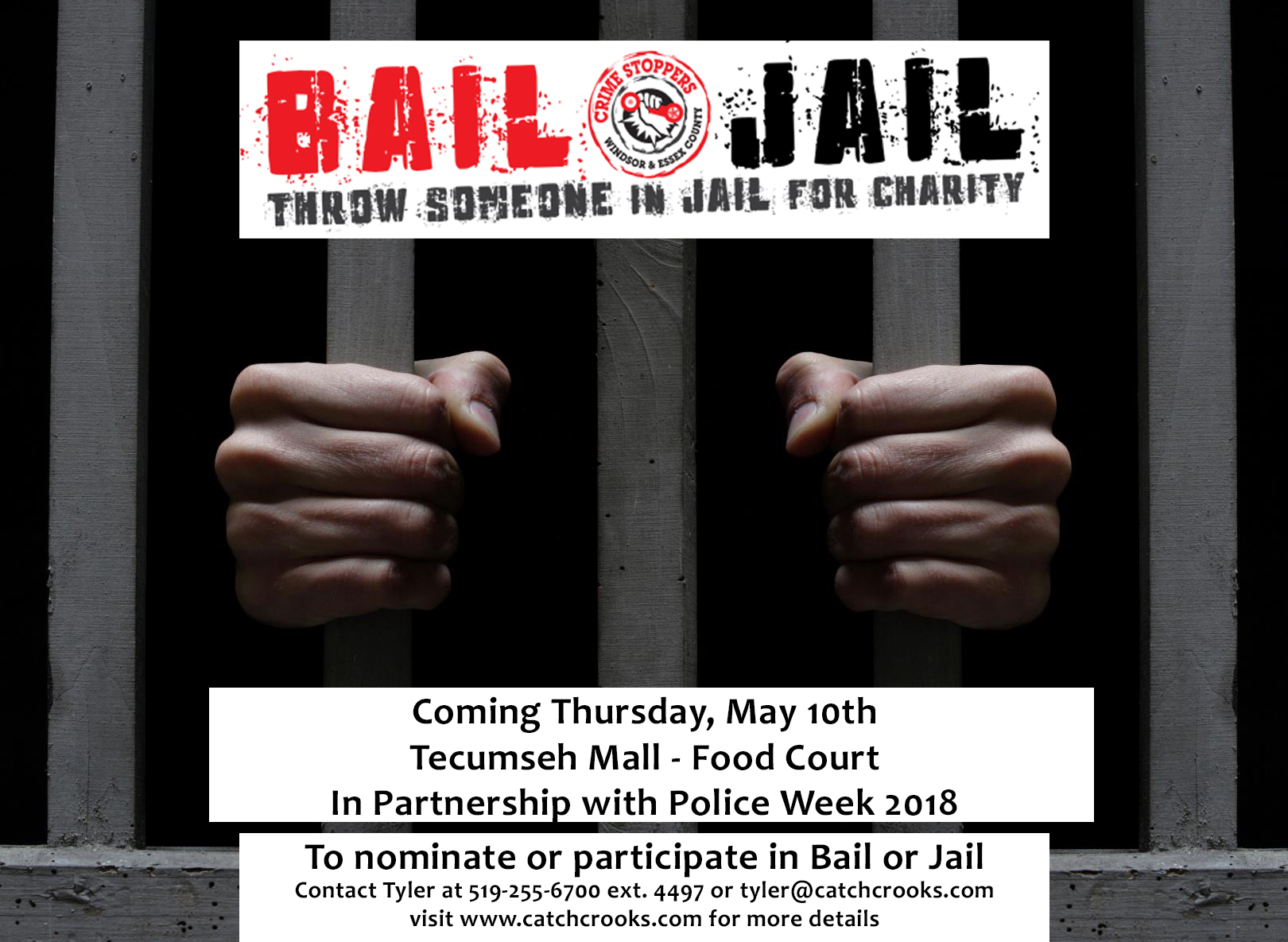 Each year, during Police Week, Crime Stoppers hosts a fun event called Bail or Jail. Taking place at Tecumseh Mall in Windsor, this years event will be on May 10th, 2018.
The event follows a staged "arrest, trial and conviction" of citizens from around Windsor and Essex County to help us raise funds for Crime Stoppers. The whole process would take place in public view in the mall and we can arrange for transportation as well if needed. After the conviction, the participant is placed in a makeshift jail cell and has to solicit donations to make bail.
Please visit http://bailjail.catchcrooks.com/ for more details, sign someone up or make pledges.
If you have any questions or would like to participate, you can reach Tyler at the Crime Stoppers office, 519-255-6700 ext. 4497 or via email at [email protected]
Location
Tecumseh Mall
7654 Tecumseh Road East
Windsor, Ontario