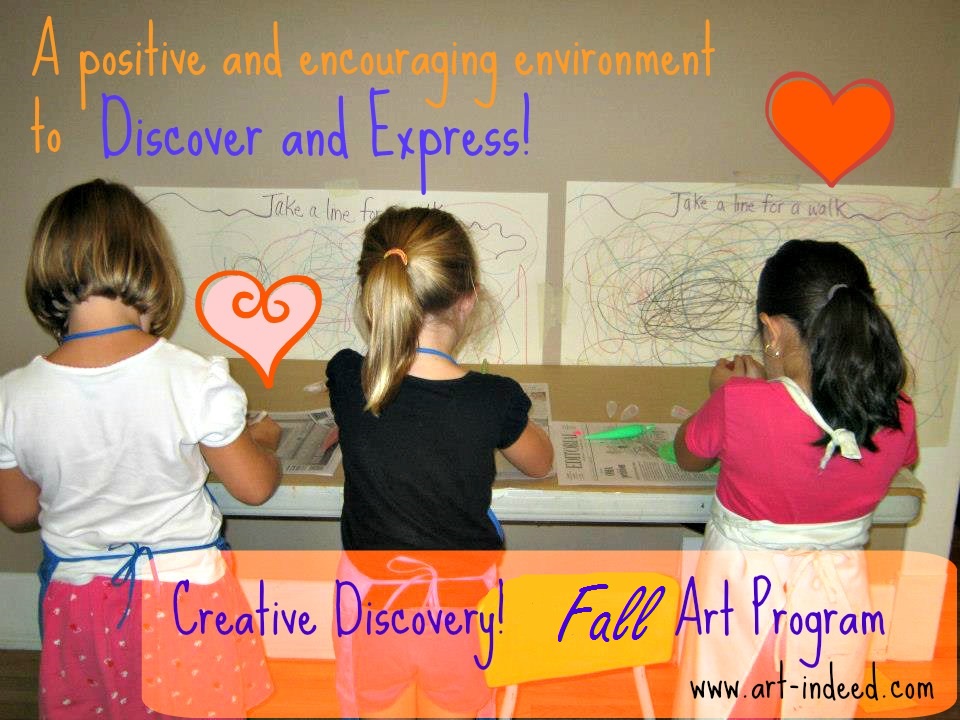 Creative Discovery! Fall Art Program 2015
An Expressive Art Program for children offered through Art InDeed- Wellness Through Creativity.
Creative Discovery is an arts-based program for children between the ages of 4 – 12. The program is offered in small groups within a positive and encouraging environment. Our program focuses on exposure and exploration of a variety of art materials and arts-based activities (dramatic expression, music, storytelling, poetry, puppetry, movement and art-making) that will allow children to express themselves creatively, foster confidence and feel proud of themselves!
This is a six week program held on Saturdays from October 24th – November 28th 2015.
Pre-school Group (4-6 year olds):
Time: Saturdays from 11am-12:30pm
Cost : $120 + hst = $135.60 per child
School-Age Group (7-12 year olds):
Time: Saturdays from 2:30-4pm
Cost: $120 + hst = $135.60 per child
NOTE- Fees include: All teacher fees, art supply fees, snacks and beverages.
To register contact: Danah Beaulieu at 519-977-1829 OR Carla at [email protected] (Administrative Assistant)
Location
Art InDeed Studio
1267 Victoria Ave
Windsor, Ontario