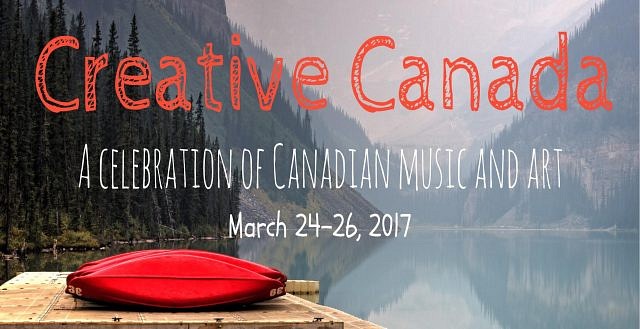 Celebrate Canada with us by participating in our music and art filled weekend!
EVENTS
Canadian Music Trivia Night
Friday, March 24th | 7 – 9pm
From Gordon Lightfoot to Drake, we'll test your knowledge of Canadian music and pop culture with pictures, sound clips, video and more! Come out for a night of friendly competition, great company, and delicious snacks.
Crafted in Canada
Saturday, March 25th | 12:00-3:00pm
Craft away the afternoon with the help of expert craft artist, Shawna Munro. Try your hand at a multitude of projects from the traditional craft of early Canadians, to the contemporary crafts of today. Drop in and stay as long as you like.
Canadian Music Student Showcase
Saturday, March 25th | 6:30-7:30pm
InTune students perform folk, pop, and classical selections from Canadian artists.
All events are Pay What You Can (cash donations) and family friendly.
Location
InTune
934 Ottawa St.
Windsor, Ontario