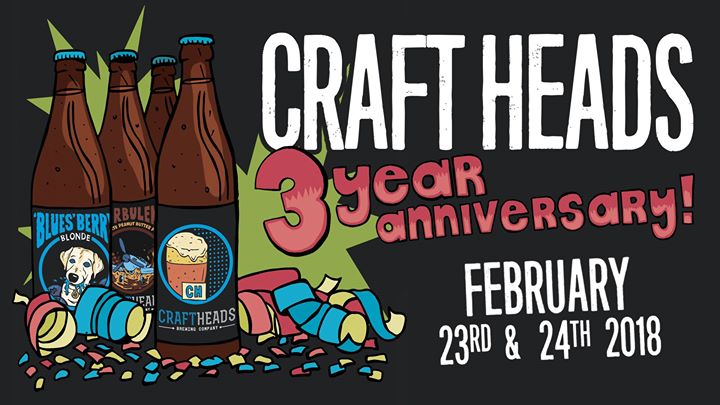 3 years have come and gone in blink of an eye and we want You to come celebrate with us February 23rd and 24th!
We've brewed up some extra-special batches for the joyous occasion which includes some familiar names and also some new ones including a Fuzzy Peach Kettle Sour, Stout Destruct aged on Bourbon Soaked Oak, and a Toasted Chili Tequila Soaked Ale.
We'll also be unveiling our 3 new logo designs for our Aardvark Blonde, Motown Honey Brown, everyone's favourite Feather Hat Guy P.A. courtesy of the talented Greg Maxwell and a revamped website. As always they'll be some giveaways and a midnight snack!
Check back often as we'll be announcing our stacked lineup of beers!
Location
Craft Heads Brewing Company
89 University Ave W
Windsor, Ontario