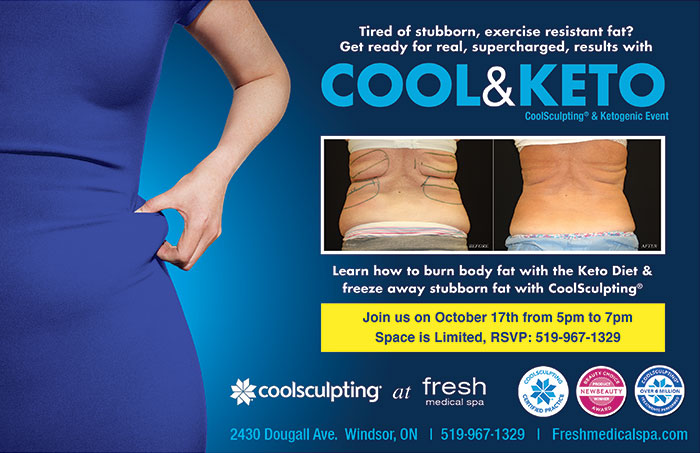 Heard all the hype but hazy on the details? Learn everything there is to know about these two fat-fighting powerhouses: CoolSculpting & the Ketogenic Diet.
Join Dr. Thomas Barnard, MD, MSc & the Fresh Medical Spa team on October 17th from 5-7pm to learn how you can combine the worlds #1 non-invasive fat-reduction procedure with one of the most popular diets around to kick-start your weight loss journey and work towards achieving the body you've always wanted!
• Treatment Information – Ketogenic Diet Information
• Complimentary CoolSculpting Consultations
• Exclusive Offers!
Admission is free but space is limited.
RSVP Today: 519-967-1329
Exclusive offers available to all booked attendees.
Location
Fresh Medical Spa
2430 Dougall Avenue
Windsor, Ontario