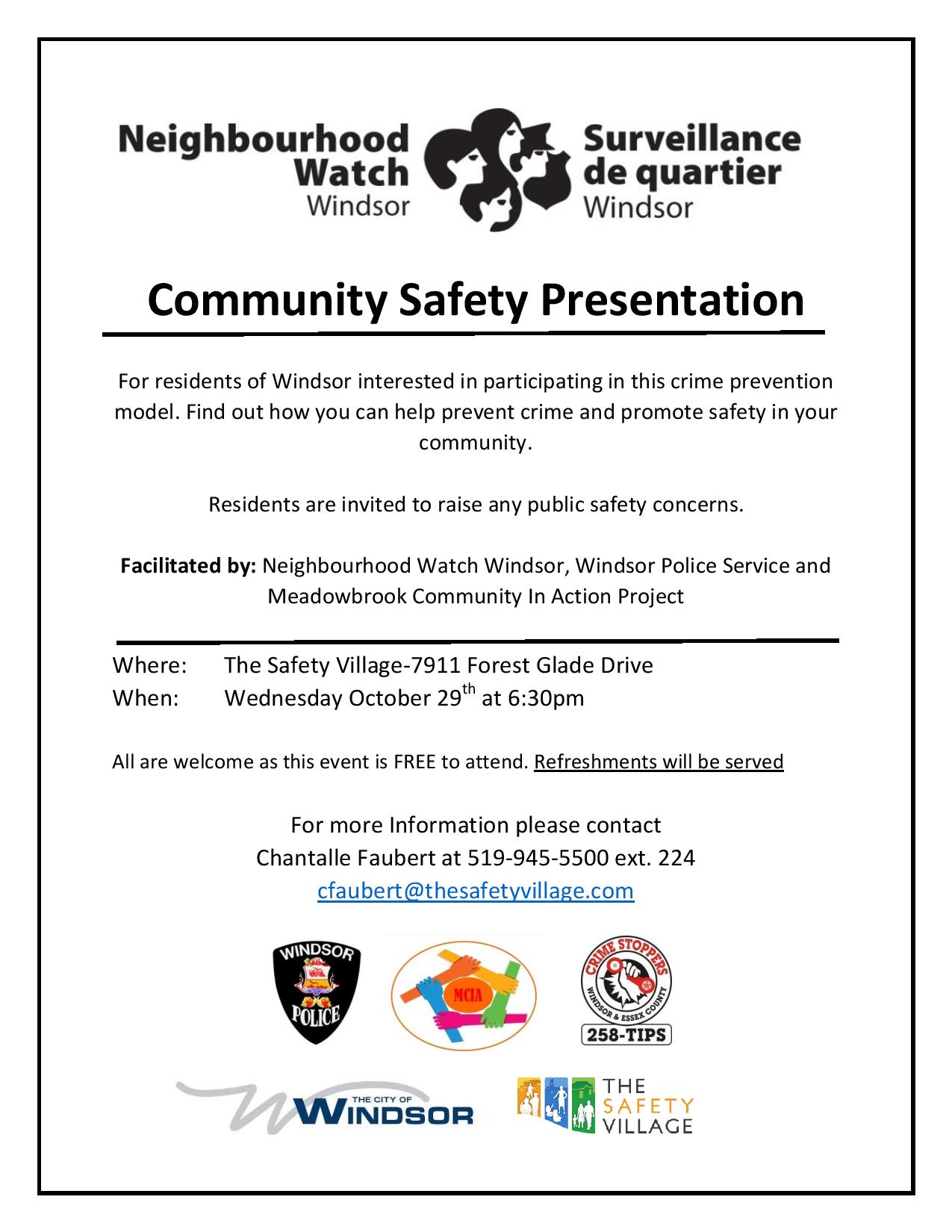 Join Neighbourhood Watch Windsor, Windsor Police Service and Crime Stoppers for an information session to learn how to start a neighbourhood watch in your community and raise public safety concerns.
Our Program Coordinator and Constable Flemming will be onsite to answer any questions as well as teach residents how to keep their neighbourhood safe and homes less susceptible to crime.
Presentation is open to all Windsor residents. Light refreshments will be served.
Special thanks goes out to Meadowbrook Community In Action for helping to plan, promote and make this presentation possible
For more information please visit www.thesafetyvillage.com or see contact below.
CONTACT: Chantalle Faubert
The Safety Village
519-945-5500, Ext 224
[email protected]
Location
The Safety Village
7911 Forest Glade Drive
Windsor, Ontario