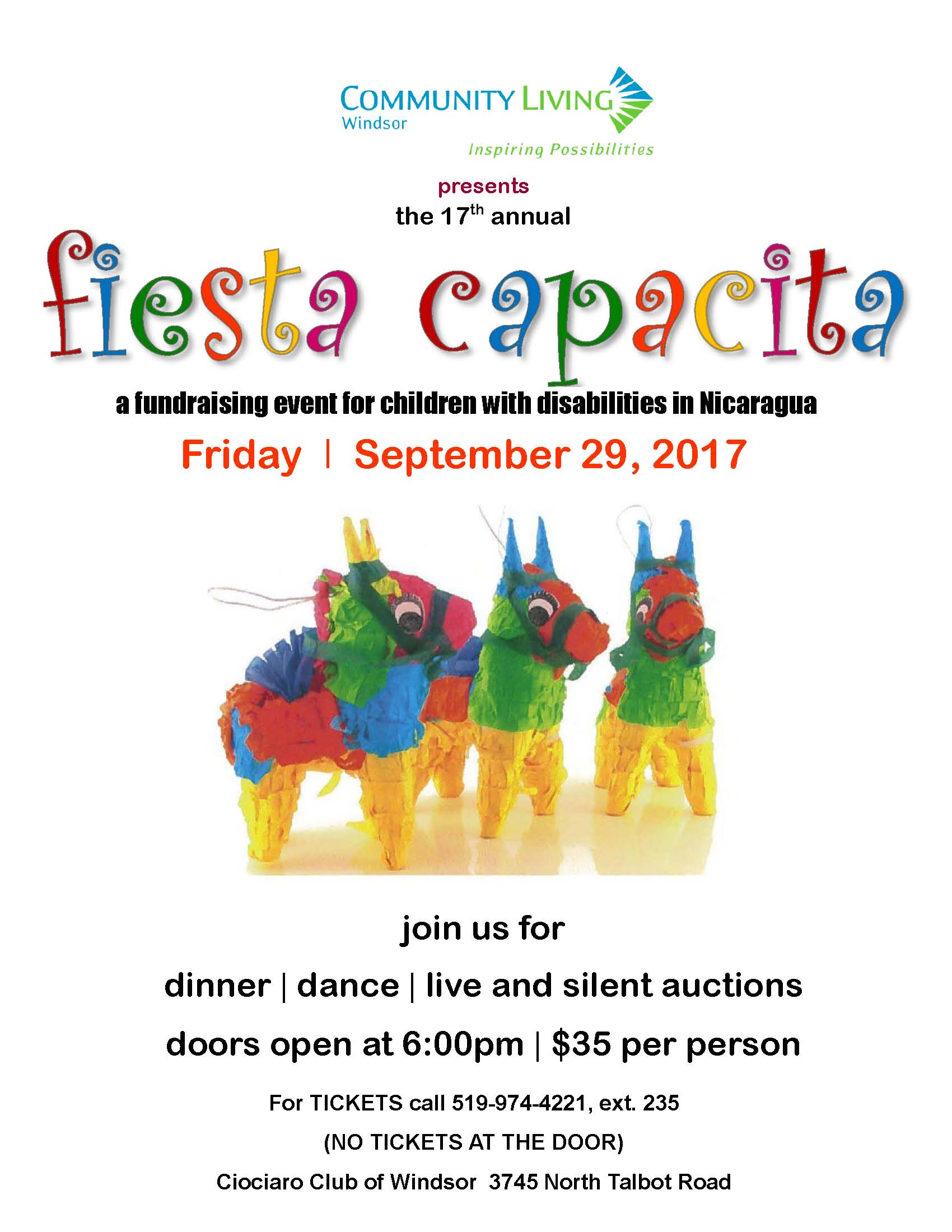 Please join us at Fiesta Capacita, a fundraising event for children with disabilities in Nicaragua.
It's going to be a great evening, with a steak or chicken dinner, silent auction and dance! The event will be held Friday September 29 at the Ciociaro Club at 3745 North Talbot Road, Windsor. Doors open at 6 pm.
The cost is only $35 per person. Please contact us at 519-974-8918 ext. 235 for more information or to purchase tickets.
[Tickets will not be available at the door.]
Location
Ciociaro Club of Windsor Inc.
3745 North Talbot Road
Windsor, Ontario