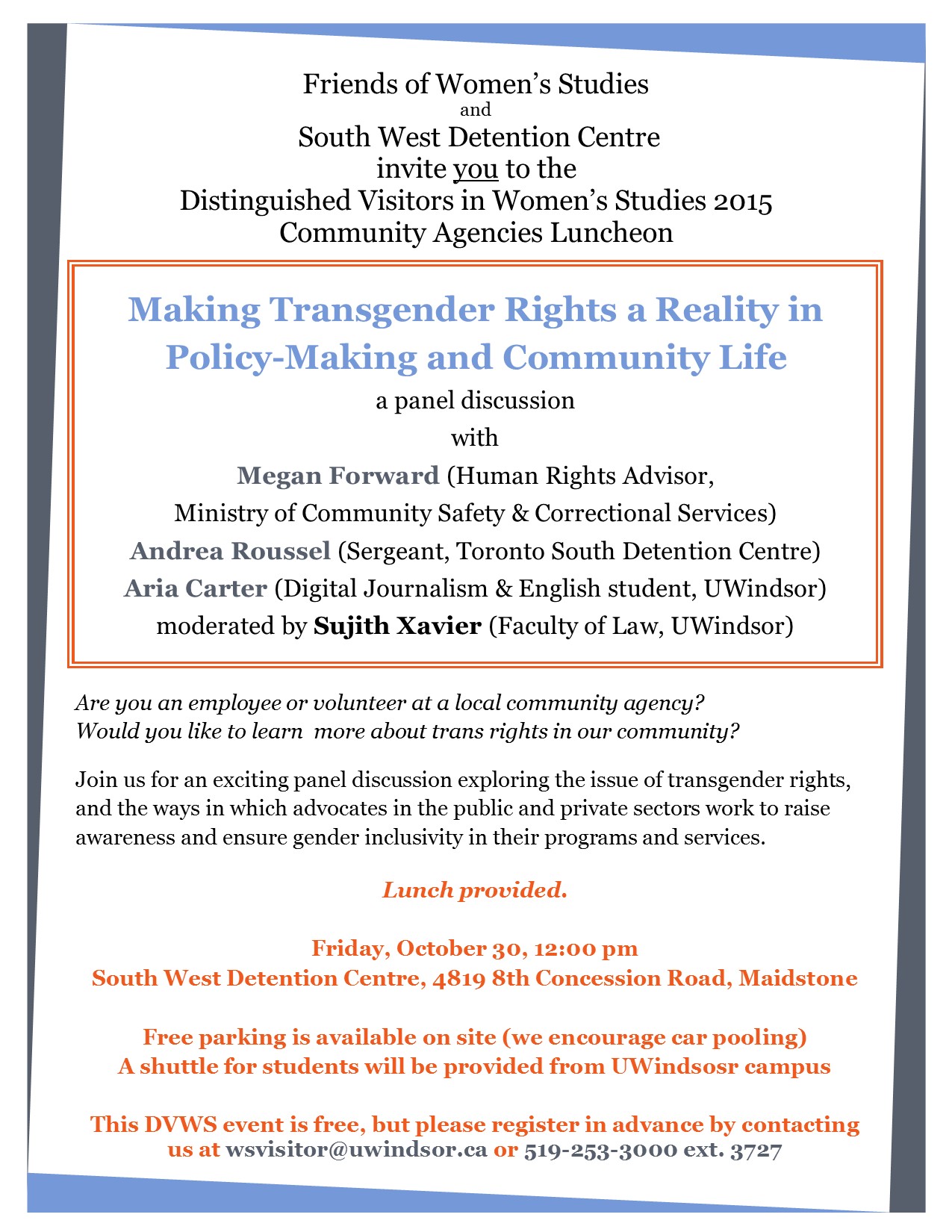 Friends of Women's Studies and South West Detention Centre invite you to the Distinguished Visitors in Women's Studies 2015 Community Organization Luncheon:
Are you an employee or volunteer at a local community agency?
Would you like to learn more about trans rights in our community?
Join us for an exciting panel discussion exploring the issue of transgender rights, and the ways in which advocates in the public and private sectors work to raise awareness and ensure gender inclusivity in their programs and services.
Making Transgender Rights a Reality in Policy-Making and Community Life
a panel discussion with
Megan Forward (Human Rights Advisor, Ministry of Community Safety & Correctional Services)
Andrea Roussel (Sergeant, Toronto South Detention Centre)
Aria Carter (Digital Journalism & English student, UWindsor)
moderated by Sujith Xavier (Faculty of Law, UWindsor)
Lunch provided.
Friday, October 30, 12:00 pm
South West Detention Centre, 4819 8th Concession Road, Maidstone
Free parking is available on site (we encourage car pooling)
A shuttle for students will be provided from UWindsosr campus
This DVWS event is free, but please register in advance by contacting us at [email protected] or 519-253-3000 ext. 3727
Visit uwindsor.ca/wsvisitor for more details
Location
South West Detention Centre
4819 8th Concession Road (Maidstone)
Windsor, Ontario