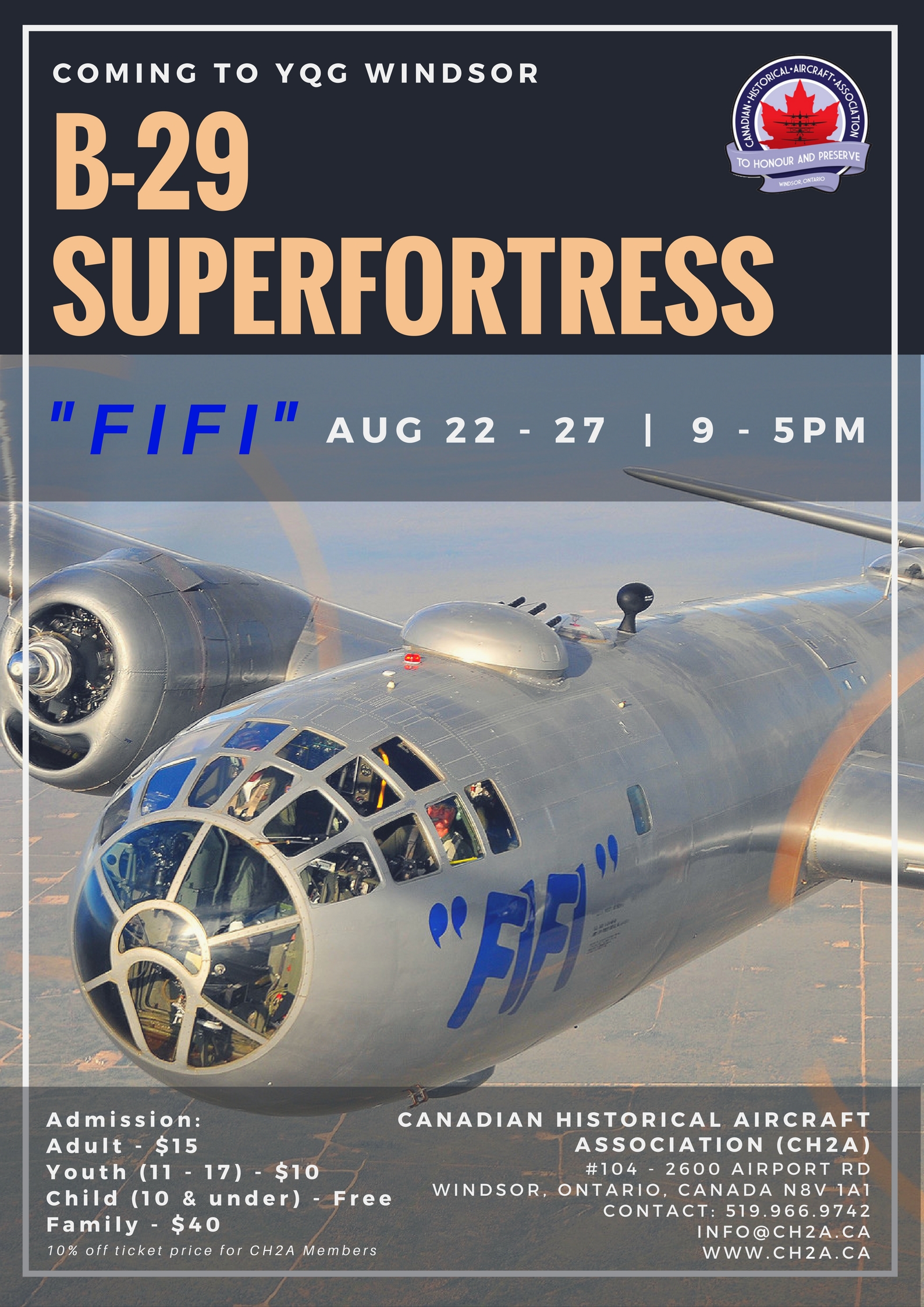 The Canadian Historical Aircraft Association (CH2A) will be hosting the AIR POWER HISTORY TOUR from August 22nd – 27th.
FIFI, the Commemorative Air Force's (CAF) iconic Boeing B-29 Superfortress, will fly into Windsor International Airport for a five-day event on Wednesday August 22nd to 27th from 9-5pm.
The B-29 and other vintage military aircraft will also be on display at the CanadianHistorical Aircraft Association.
Food and Drinks available for purchase.
Admission:
Adult – $15
Youth (11-17) – $10
Child (10 & under) – Free
Family – $40
(10% discount for CH2A members)
Location
Canadian Historical Aircraft Association (CH2A)
#104 - 2600 Airport Rd Windsor, Ontario, Canada N8V 1A1
Windsor, Ontario