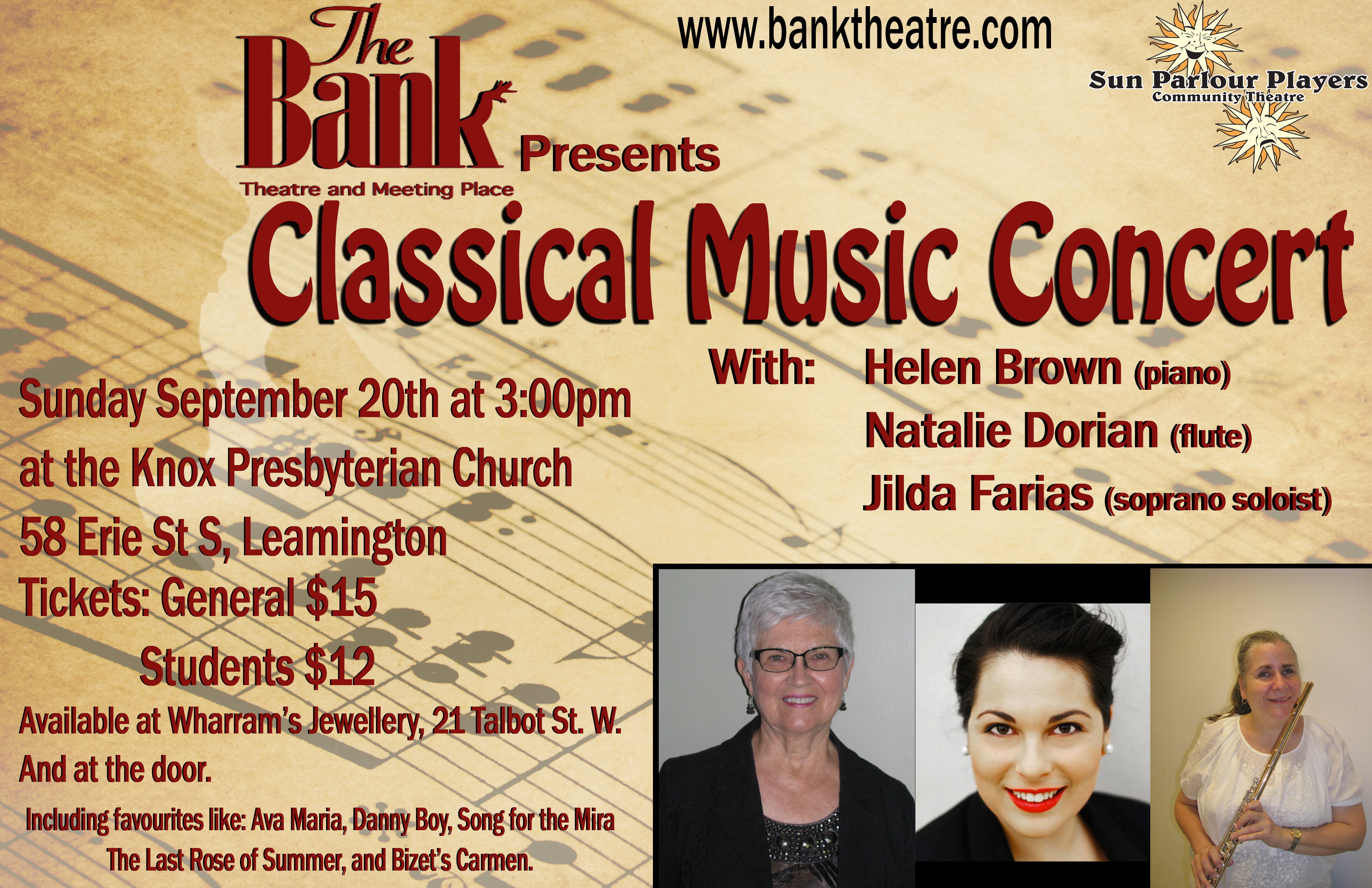 Please join us at the Bank Theatre and Meeting Place, September 20th at 3:00 PM and treat yourself to a rich array of classical music performed by three accomplished musicians. The pianist is Helen Brown, the flutist, Natalie Dorian and the soprano, Jilda Farias. You will hear music from Puccini, Ave Maria, Danny Boy, the Canadian Favourite, Song for the Mira, as well as many more.
Tickets are $15. (adults) and $12. (students) and are available at Wharram's Jewellery, 21 Talbot Street West, Leamington and at the door.
We hope to see you there!
Location
Knox Presbyterian Church
58 Erie Street South
Leamington, Ontario