Date
Wednesday December 11th, 2019
Time
7:00pm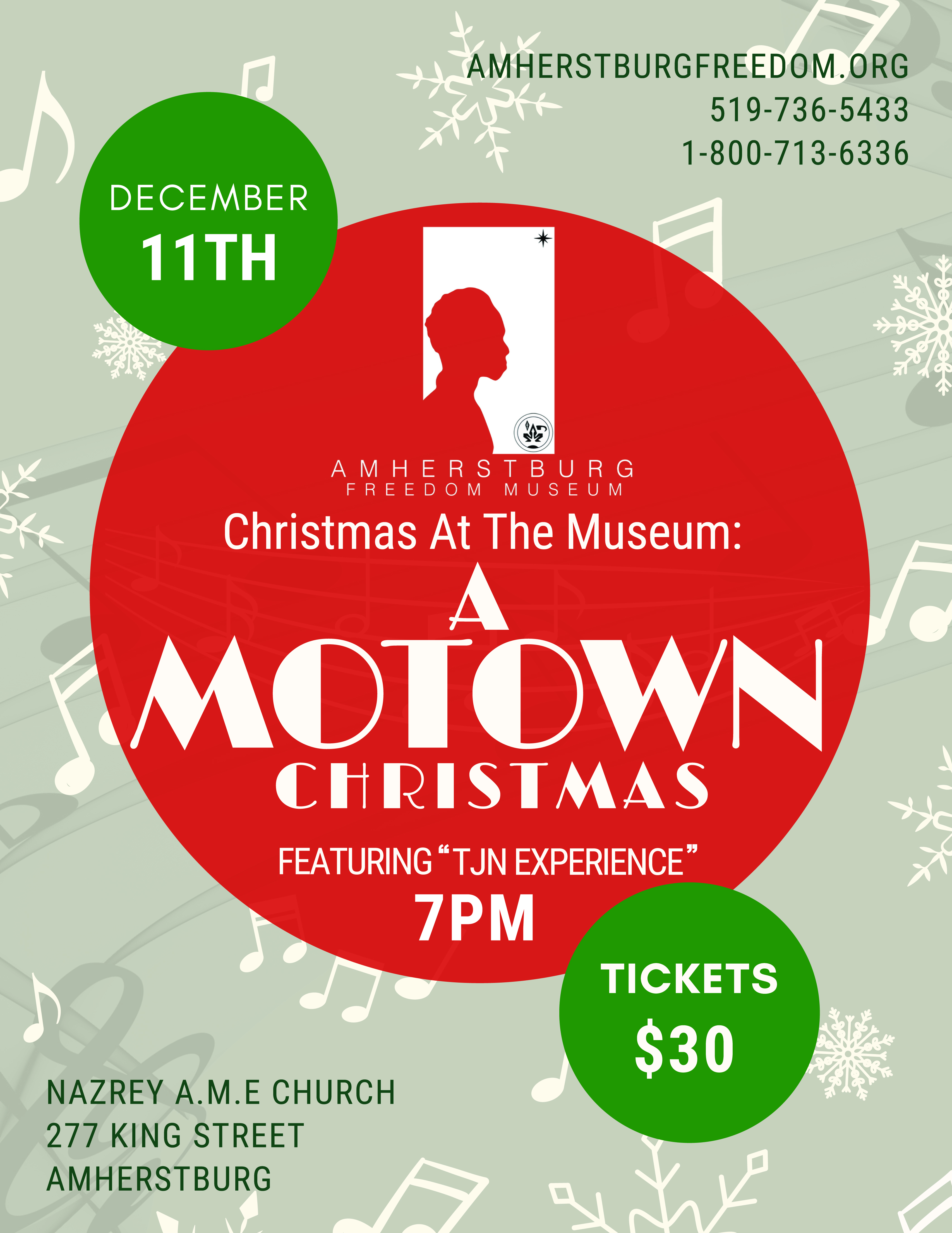 Ring in the holiday season with Motown Flair at Amherstburg Freedom Museum!
Tickets are limited. Get yours today!!
The annual Christmas at the Museum concert is taking place December 11th at 7p.m., in the Nazrey A.M.E Church National Historic Site.
Come and join us for a warm and friendly celebration of the Christmas Season featuring TJN Experience. The hour and a half program is sprinkled with traditional songs of the season with Motown flair to start the holiday season off right! The evenings program will also feature a performance from the Black Kids In Action Performing Arts program!
A dessert buffet will be served following the concert. Please bring a canned good which will be donated to the Amherstburg Mission.
Tickets are limited. Get yours today!!
Please purchase your tickets in advance as seating is limited, for more information please contact the Museum by phone at 519.736.5433 or visit amherstburgfreedom.org.