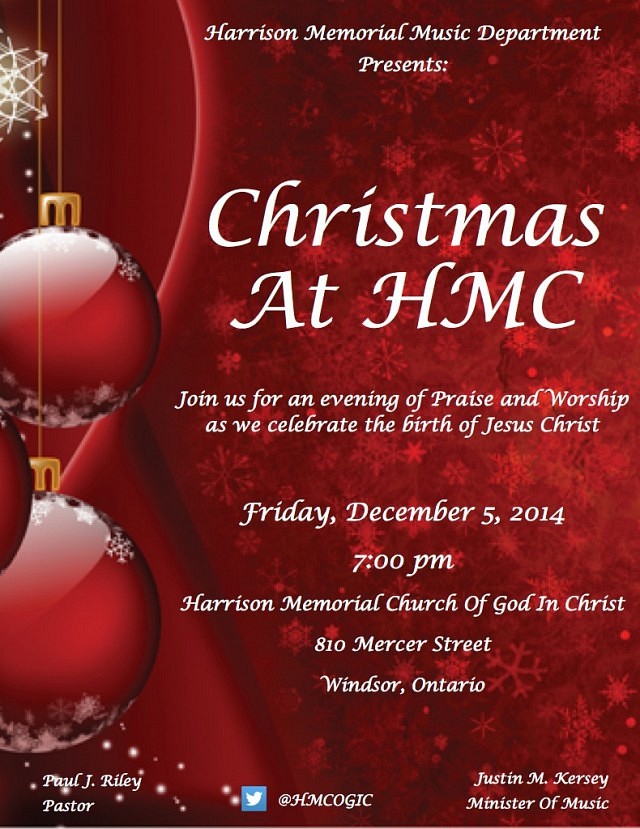 Join Harrison Memorial Church as they celebrate Christmas and the birth of Jesus Christ with Praise and Worship. The event will feature the Harrison Memorial Church Choir under the direction of Justin Kersey, along with the Harrison Memorial Children's Choir under the direction of Sheri Riley. Come and join us for a night filled with great music celebrating the Christmas season. The event begins at 7pm. There is no admission.
For more information, Follow Harrison Memorial Church on Twitter @HMCOGIC or call 519-419-3819.
We look forward to seeing you.
Location
Harrison Memorial Church of God in Christ
810 Mercer Street
Windsor, Ontario