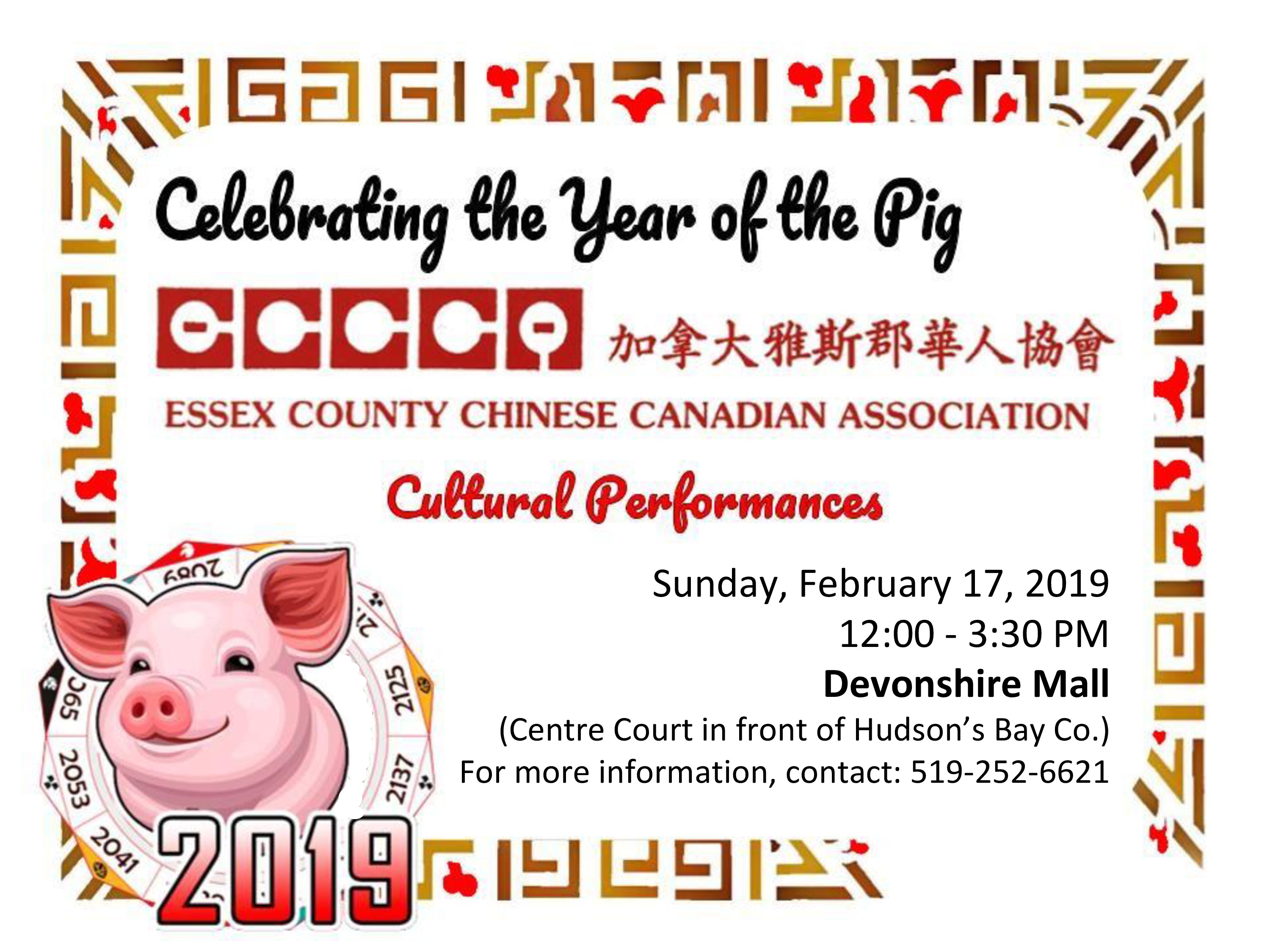 The Essex County Chinese Canadian Association invites the community to join us in welcoming the Lunar Chinese New Year – 2019 will be the Year of the Pig.
When: Sunday, February 17, 2019
Where: Devonshire Mall
Centre Court in front of The Bay
Time: 12:00 – 3:30 PM
• The festivities open with a traditional Dragon Dance followed by demonstrations of Chinese Canadian arts and culture – highlighting dance, music, the Chinese Zodiac, and calligraphy.
• Also featured: New Year greetings with the God of Fortune who will be handing Lai Si (lucky envelopes) for children, Instrumental performances, Chinese Folk Dances, Chinese Costume Parades, Tai Chi performances, and a Children's Arts & Crafts Corner.
• Snacks and beverages will be available.
This celebration is free and open to the public.
For more information, contact the ECCCA at (519) 252-6621.
Location
Devonshire Mall (centre court in front of The Bay)
3100 Howard Avenue
Windsor, Ontario