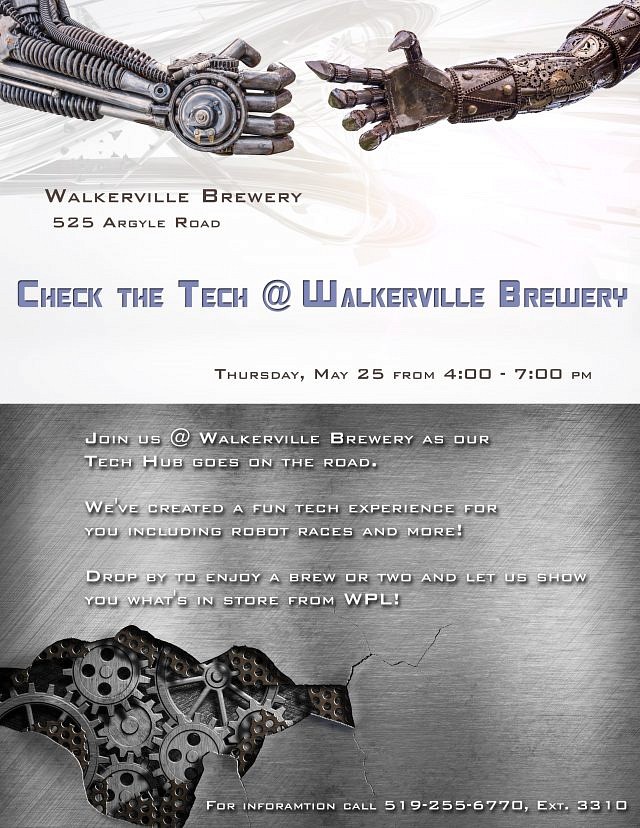 Windsor Public Library invites you to join us at Walkerville Brewery to 'Check the Tech'. We've joined Walkerville's weekly game night as our Tech Hub goes on the road.
We've created a fun tech experience for you including everything from robot races to samples of our 3D printing and more! You can even get a Windsor Public Library card on the spot and we can demonstrate all of the great Apps we offer.
Drop by to enjoy a brew or two and let us show you what's in store from WPL!
Location
Walkerville Brewery
525 Argyle Road
Windsor, Ontario