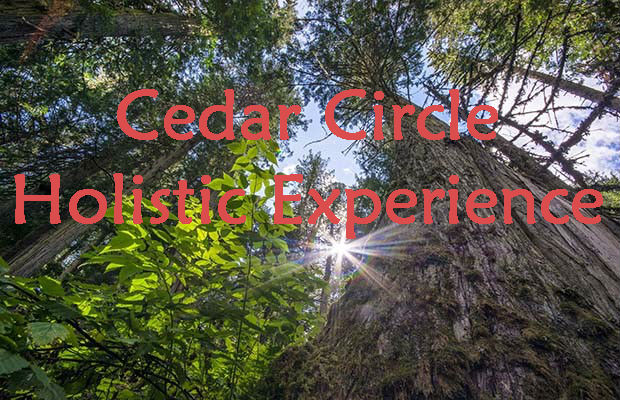 Join host, Roberta Pillon for an oasis experience at the Cedar Circle Bed & Breakfast at 1270 Snake Lane in Harrow, ON. On Sunday August 21st, from 9:30 am – 3:00 pm guests will have an opportunity to enjoy a day in the country while receiving a variety of holistic services that will rejuvenate mind, body and spirit.
Begin the day with a guided mediation by the pond and then choose from an assortment of activities available. Clairvoyant, Debbie A. Anderson will be offering intuitive readings to those who are interested in receiving a message from a loved one. You may also want to receive a Tarot reading or spiritual guidance from the other intuitives at the event.
Try out reflexology, massage therapy or Reiki as a way to relax and relieve stress. Learn how to apply the Law of Attraction to your life and gain a new perspective on your life's journey. After a healthy lunch, there will be a yoga class for those who are interested and if you are, don't forget to bring a mat. Before the day is done, we hope that you will make sure to pamper yourself with a manicure and facial.
All of this is offered to you for a fee of $80 all inclusive. Please call Roberta at (519)996-6138 to reserve your spot. Registration will begin at 9:30 am and the event will begin at 10:00 am sharp. Don't miss out on this amazing opportunity!
Location
Cedar Circle
1270 Snake Lane
Harrow, Ontario