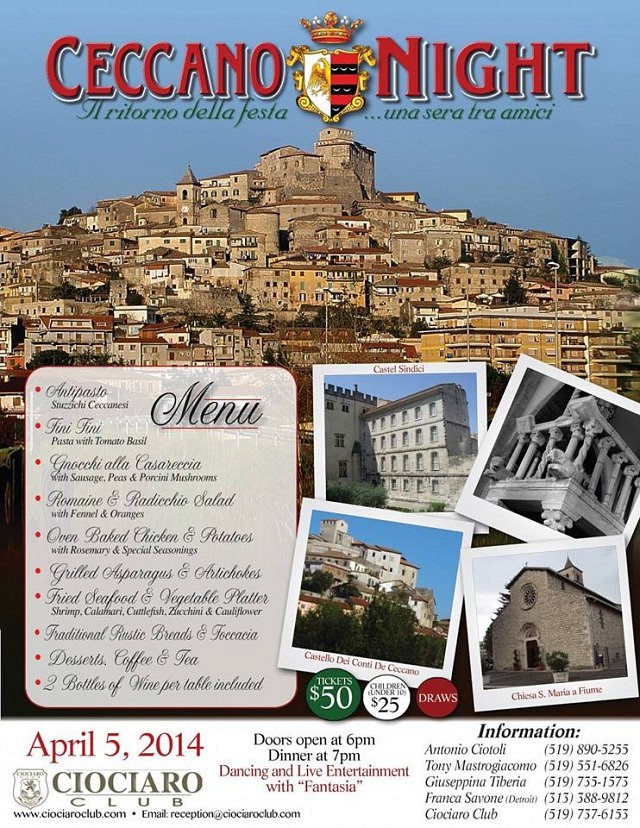 Authentic Italian Town Cuisine of Ceccano, Frosinone, Italy. ALL ARE WELCOME to enjoy a night of festivities.
The town had its origins as an ancient Volscian citadel that surrendered to the Romans in 424 BC. Its name in ancient times was Fabrateria Vetus.
According to tradition, the name was changed into the current one in the early Middle Ages, in honor of one Petronius Ceccanus, father of Pope Honorius I. Conquered by the Lombards at the time of King Aistulf (c. 750), later it became an important fortress of the Papal territories. From 900 to 1450 it was ruled by the local Counts of Ceccano, most likely of German origin; later their territories were assigned to Rodrigo Borgia by Pope Alexander VI and then to the Colonna family.
Location
Ciociaro Club
3745 North Talbot Road
Tecumseh, Ontario