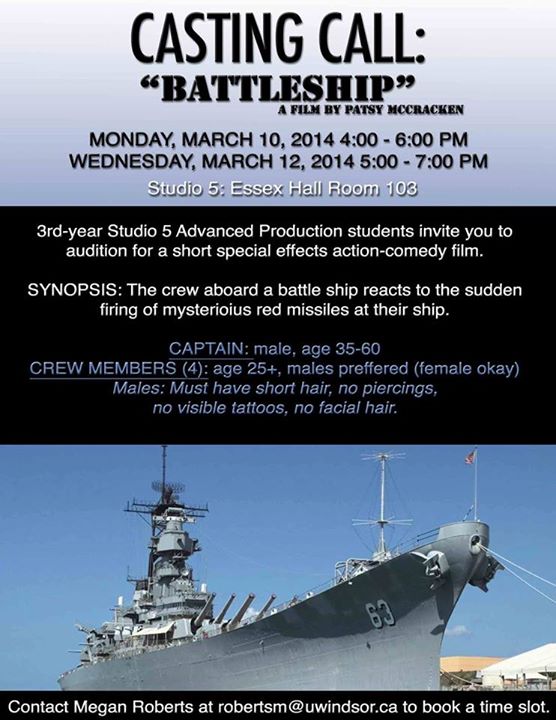 Battleship: a film by Patsy McCracken
3rd-year Studio 5 Advanced Production students invite you to audition for a short special effects action-comedy film.
SYNOPSIS:
The crew aboard a battle ship reacts to the sudden firing of mysterious red missiles at their ship.
WHEN:
Monday, March 10, 2014 4:00-6:00 PM
Wednesday, March 12, 2014 5:00-7:00 PM
WHERE:
Studio 5, Essex Hall Room 103 (University of Windsor)
LOOKING FOR:
– CAPTAIN: male, age 35-60
– CREW MEMBERS (4): age 25+, males preferred (female okay)
**MALES: MUST HAVE SHORT HAIR, NO PIERCINGS, NO VISIBLE TATTOOS, NO FACIAL HAIR**
To book a time slot, contact Megan Roberts at [email protected] Walk-ins also welcome.
Location
Essex Hall
401 Sunset Avenue
Windsor, Ontario