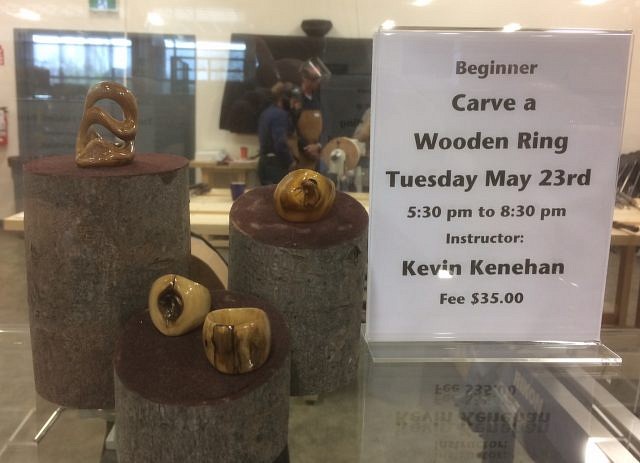 Carve a Wooden Ring
Tuesday, May 23, 5:30 p.m. to 8:30 p.m.
Fee: $35
Call to Register: 519-966-4100
Kevin Kenehan will walk you through carving a ring from a tree branch! He will teach you basic carving techniques and the use of tools to hollow out your branch to fit your finger. He will then discuss the various designs and carvings to make the ring your own. All tools and materials provided.
Location
Lee Valley Tools
3009 Howard Ave
Windsor, Ontario