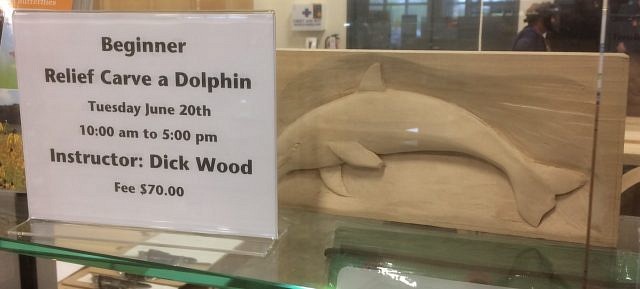 Carve a Dolphin
Tuesday, June 20, 10:00 a.m. to 5:00 p.m.
Fee: $70.00
Call to Register: 519-966-4100
Dick Wood will teach you the tools and techniques required to carve a dolphin in relief. Even if you have never carved before, you will leave with a completed carved piece ready to hang on your wall. Dick will discuss options for putting a finish on your carving. All tools and materials provided. Light lunch included.
Location
Lee Valley Tools
3009 Howard Ave
Windsor, Ontario