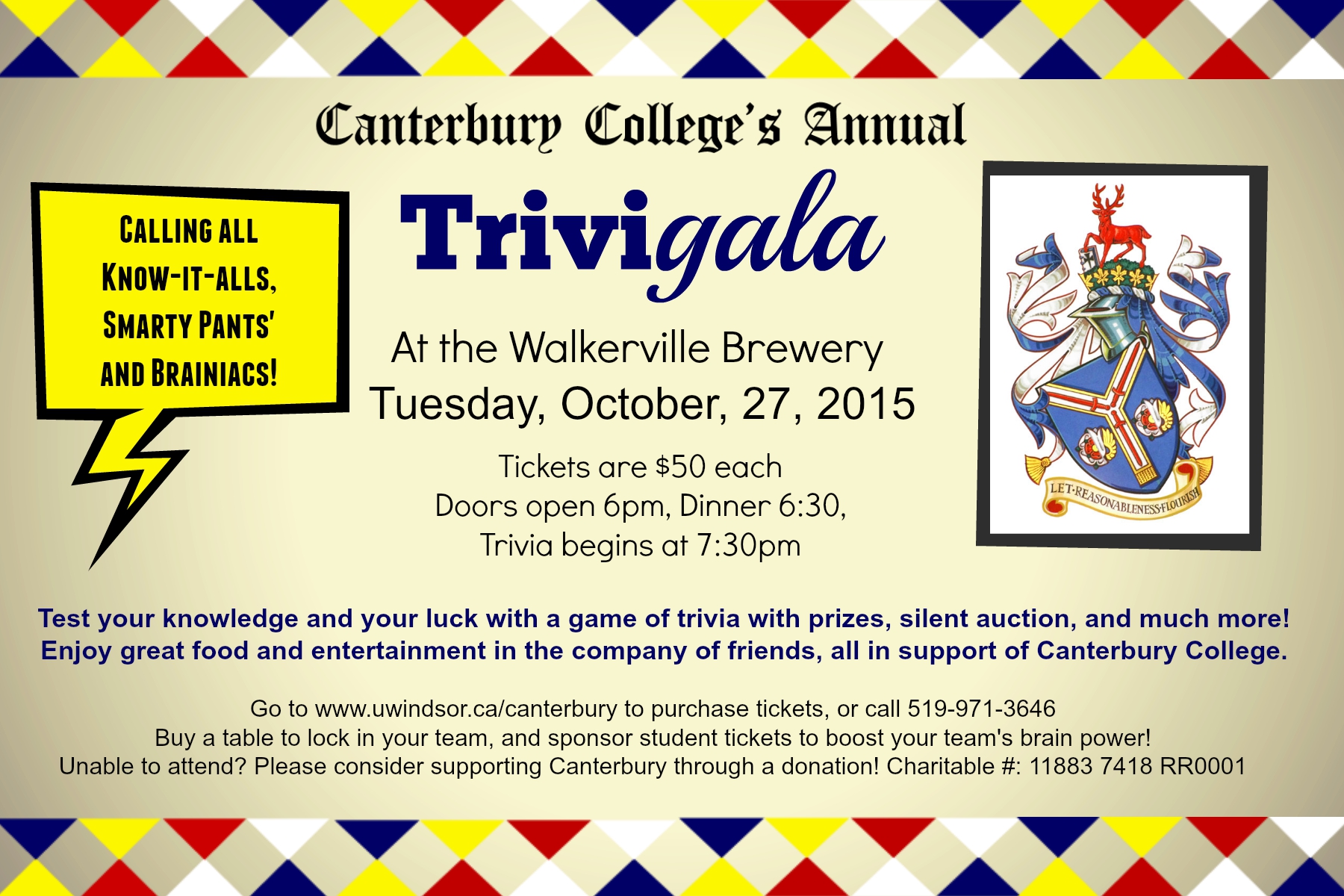 Calling all Know-it-alls, Smarty Pants', and Brainiacs!
We'd like to share with you information on this very special event. Canterbury College is holding it's first TriviGala! Join us for an excellent dinner prepared by Just Jeff's Gourmet Express and then have some laughs during an entertaining game of Trivia provided by Francois Jacques from Mack Flash Entertainment. By attending this fun-filled evening, you are supporting Canterbury College, registered charity and affiliate of the University of Windsor. This event serves to foster the Canterbury atmosphere by supporting the Academic, Social and Spiritual development of its students.
Details:
Location: Walkerville Brewery, 525 Argyle Rd. Windsor
Date: Tuesday, October 27, 2015
Time: Doors open 6pm, Dinner at 6:30, Trivia starts at 7:30pm
Buy a table to lock in your team, and sponsor student tickets to boost your team's brain power!
Any questions, please call the Administration Office: 519-971-3646
Location
Walkerville Brewery
525 Argyle Road
Windsor, Ontario