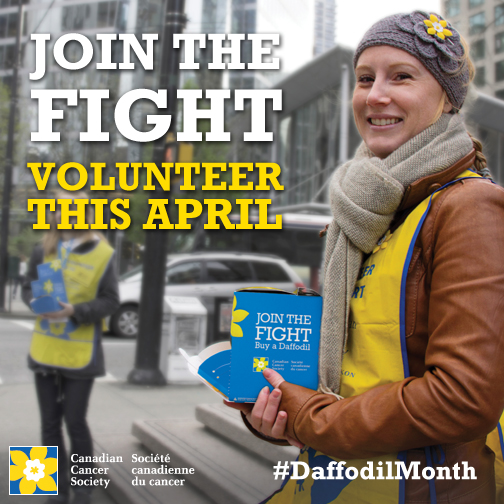 April is Daffodil Month at the Canadian Cancer Society!
By volunteering just a few hours of your time selling daffodil pins or canvassing your neighbourhood, YOU can help save lives and support people who are living with cancer.
Volunteers are essential to the success of the Daffodil Month campaign. We need you!
If you can spare a few hours during this critical fundraising time, please register today at myccsschedule.ca or call our office at 519-254-5116.
Location
Various Locations in Windsor-Essex
Windsor, Ontario