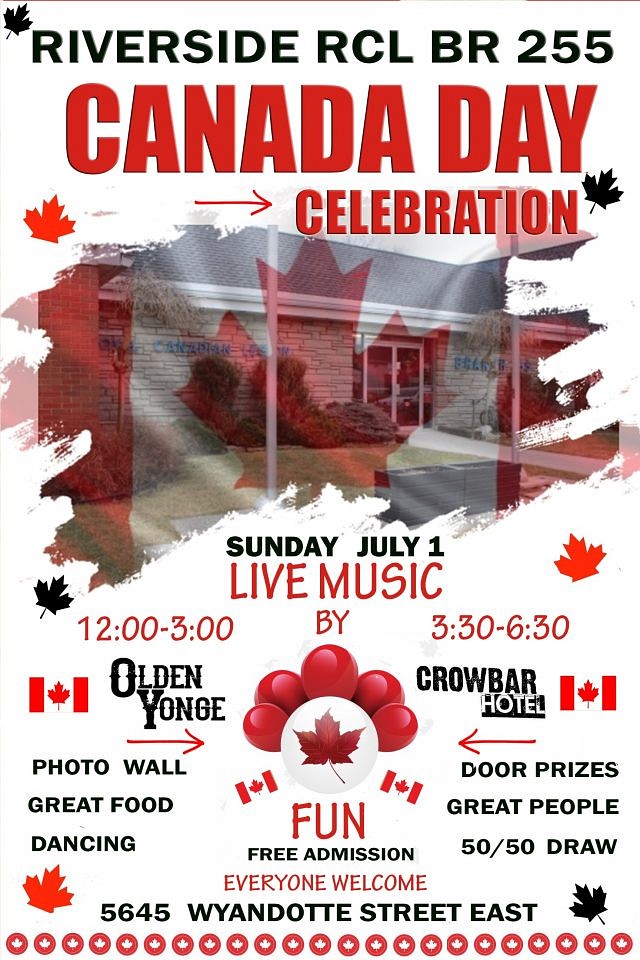 You know it !!!! The Riverside RCL BR 255 will be throwing a huge Canada Day Celebration on Sunday July 1 starting at 12:00 pm. Get your Canada on and Come in for great food , cheap drinks and lots of fun. Dance with #livemusic OLDEN YONGE from 12:00-3:00 pm and Crowbar Hotel Band from 3:30-6:30 pm.
There will be a photo booth wall to take selfies at or have the legion photographer take your picture and pick up at the branch the following Thursday for free. There will be door prizes and a 50/50 draw.
This is an all ages event. Everybody is welcome. Fun for everyone. Call 519 945 2012 for more detail.
Location
Riverside Royal Canadian Legion Branch 255
5645 Wyandotte Street East
Windsor, Ontario