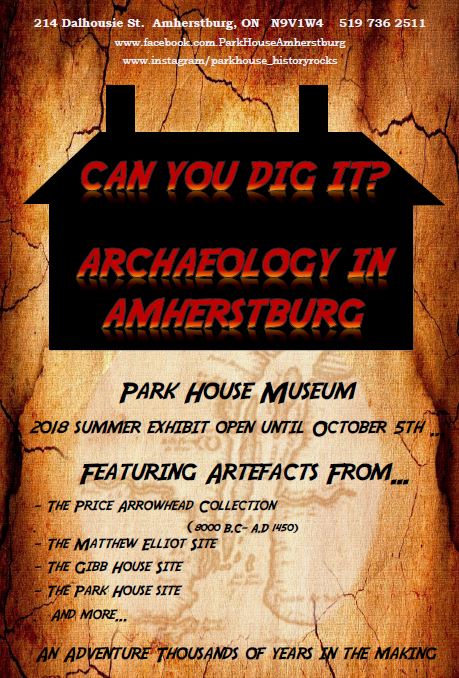 The 2018 summer exhibit is now open until October 5th.
This exhibit feature artifacts that have been dug at various sites in Amherstburg including: the Matthew Elliott site, the Gibb house, the Park House Lot 17, and a selection from our projectile points that date back to 8000 BC
The exhibit is open during regular business hours.
Admission is charged
Adult: $4.00
Senior: $3.00
Child: $2.50
Members: Free
214 Dalhousie St
Amherstburg, Ontario
N9V 1W4
519 736 2511
[email protected]
Please note that the exhibit is on the second floor of the museum and has stair only access; a video will be available in the giftshop for viewing for those who are unable to use stairs.
Location
Park House Museum
214 Dalhousie Street
Amherstburg, Ontario