Date
Friday September 13th, 2019
Time
5:00pm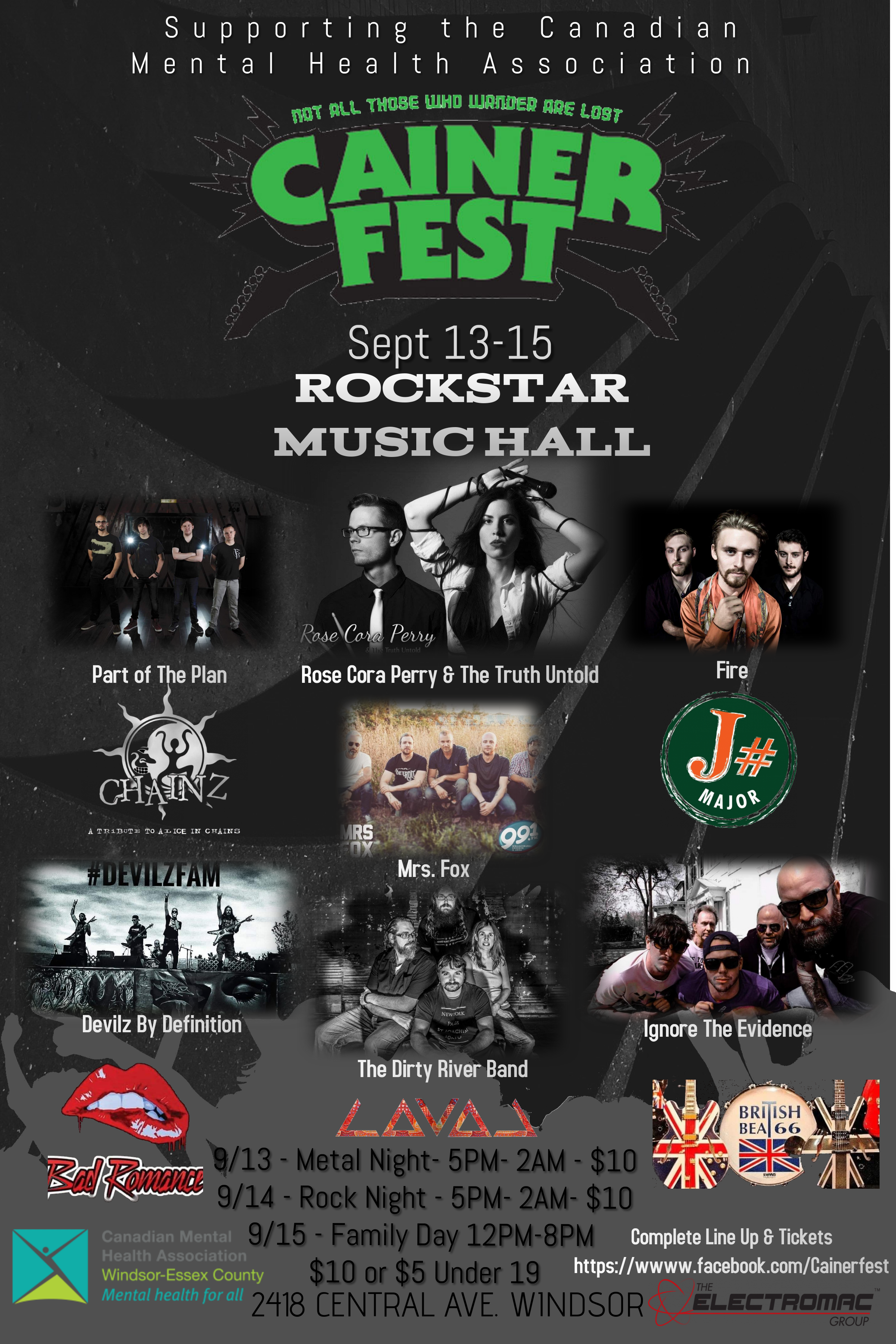 Cainerfest 2019! Back at it again for our 5th year running! The success of the event has opened us up for 3 days of local Ontario music talent!
As always we are here to raise money for an amazing cause! Suicide Prevention and Awareness Programs at the Windsor-Essex Branch of the Canadian Mental Health Association. We have raised over $40,000 in 4 years! How about at least another $15,000 this year? Let's get it done!
Fri. Sep. 13 from 5pm-2am
METAL NIGHT
Sat. Sep. 14 from 5pm-2am
The very best in Ontario Rock and Alternative talents
Sun. Sep. 15 from 12pm-8pm
Family Day! Featuring music for all ages!