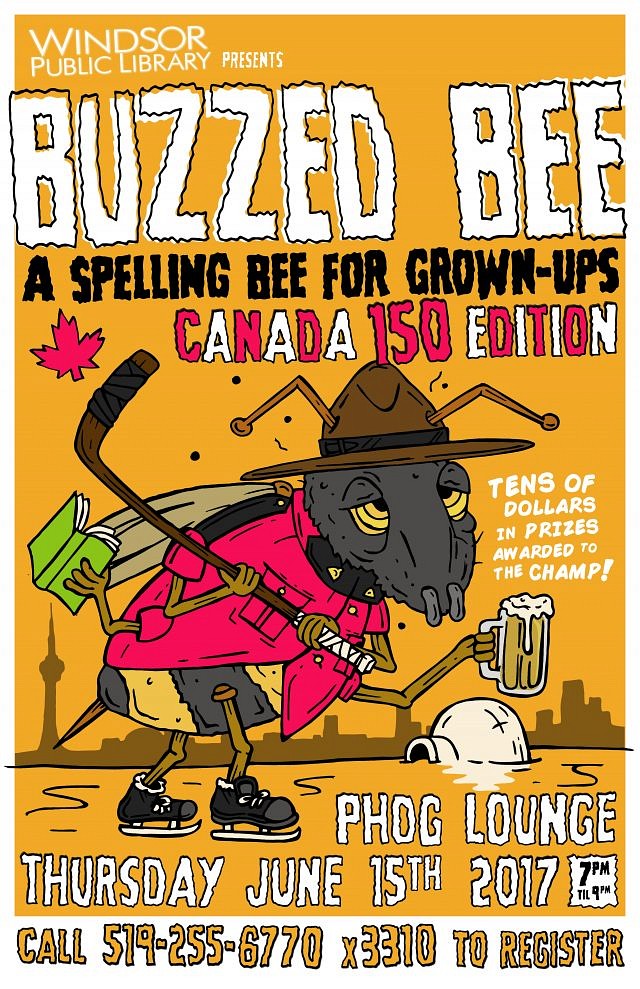 Were you a grade-school spelling bee superstar? Windsor Public Library will help you recreate your glory days with this unique competition just for adults. Join us for drinks and a few rounds of spelling fun at our latest Buzzed Bee at Phog Lounge. This time we'll be honouring our country's birthday with a Canada 150 theme.
As always, the winner will take home bragging rights and tens of dollars in prizes!
Please call or e-mail to register.
519-255-6770 x3310
or
[email protected]
Location
Phog Lounge
157 University Avenue West
Windsor, Ontario