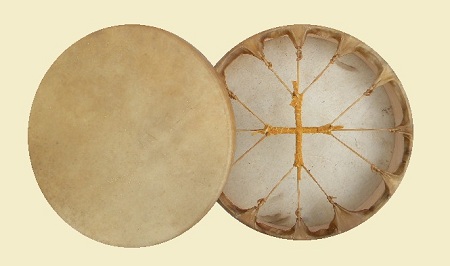 Facilitated by Tracey Rogers
In this workshop, we will be putting together our own frame drums, very similar to the ones in the above picture. Creating our own drum is a sacred event, and allows us to put our own prayers and intentions into the drum, so that every time we play it, our intentions and prayers are amplified.
I have a limited amount of the following drums, they will be available first come, first serve, with a deposit:
15″ natural elk hide $200+hst
15″ natural deer hide $190+hst
18″ natural elk hide $225+hst
18″ natural deer hide $215+hst
When they say "natural", this means they have not been coloured or tanned. All of the hides and parts used for these drum kits, were obtained ethically, and all parts of the animal were used.
Deer Energy: deer reminds us to not only be gentle with others, but very importantly, to be gentle with ourselves. Deer returns us to primal wisdom. New doors are waiting to be opened for you.
Elk Energy: elk offers us bravery, courage, and strength in the times when we need it. Elk teaches us how to pace ourselves – not too slow, not too fast. Elk lets us know we are about to come into a time of personal power.
*Please note, if elk or deer mean something different to you as a totem, that takes precedence over the traditional meanings.
When: Sunday December 3rd, 12pm to 4pm
Place: White Feather Holistic Arts 1350 Ottawa Street
Cost: Noted above.
*A deposit of $100 + hst is required to hold a place in this workshop.
Space is limited. Please contact White Feather Holistic Arts via email, phone or in person to register.
519-996-6409 [email protected]
Location
White Feather Holistic Arts
1350 Ottawa Street
Windsor, Ontario