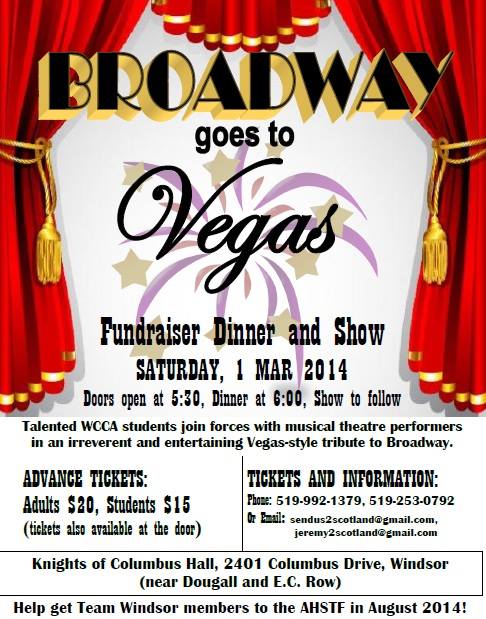 When courage, talent, and generosity hold hands, all things are possible!
Sixteen local students are honoured to have been given the opportunity to represent their home and country by competing at at the Edinburgh (Scotland) Festival Fringe in August 2014.
The two-week trip will cost each student an estimated $8,000, but promises to be the experience of a lifetime!
Some of them need your support to get there.
Help make their dream a reality!
Join us at the Broadway goes to Vegas Fundraiser Dinner and Show on Saturday, March 1, 2014
at the Knights of Columbus, 2401 Columbus Drive, Windsor Ontario.
Location
The knights of Columbus Hall
2401 Columbus Drive
Windsor, Ontario